OUR STEAM CONFERENCE SESSIONS OFFER
PRACTICAL, HANDS-ON LEARNING

WITH ARTS INTEGRATION EXPERTS
Each of our Arts Integration and STEAM conference sessions are carefully selected to offer you a range of learning opportunities.
Sessions are either

15 minutes or 25 minutes

in length, to ensure we're maximizing your time.

Chat directly with each presenter during and after their presentation – access that is typically difficult in a traditional conference setting.

Brain Breaks between each segment.  You won't get bored sitting at a computer screen all day – we promise!

Archive access to ALL sessions for one full year – don't worry about missing anything.

Our exclusive Session Selection System. Choose the sessions that apply to you (see below for more details).
View a Sample Session…
Take a peek at a previous conference session and get a flavor for the kind of high-quality PD you can expect!
YOUR CONFERENCE, YOUR WAY. 100% ACCESS TO ALL SESSIONS!
Craft a Custom Conference Experience that Works for You.
Each session below is labeled with an icon to indicate it's intended audience. You will have access to all sessions, but you can plan your day in advance to only "attend" the ones you want to view.  You can always go back to the archive site later to catch up on something you missed.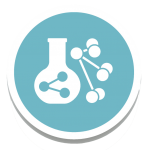 Classroom Educators
Sessions specially designed with strategies and lesson supports.
Integrate the Arts into Your Classroom
Classroom educators need practical examples for arts integration and STEAM that support collaboration and recognize scheduling constraints and accountability concerns.  These sessions are specially created with your unique needs in mind.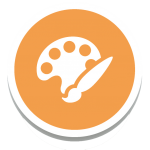 Arts Educators
These sessions share how you can support integration while focusing on critical artistic skills.
Showcase Your Craft
Arts Integration and STEAM cannot happen without dedicated arts time to focus on skills and processes. These sessions share ideas for highlighting natural areas for integration with your art form, collaborating with others, as well as how to use integration without sacrificing your arts content.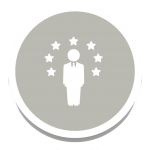 Leaders
Presentations designed to help you lift and keep Arts Integration/STEAM efforts off the ground.
Supporting an Arts Integration/STEAM Effort
Getting and keeping arts integration and STEAM efforts alive is tough. These sessions provide you with examples from other schools who are making huge strides and offer specific ideas that WORK. Don't reinvent the wheel – leverage the lessons others have learned!
2016 Winter Conference Sessions
New sessions (15+) being added regularly – check back often!
It's Time to STEAM Up This Winter
Through Creative Ideas, Innovation & Arts Integration!