ARTS INTEGRATION & STEAM
ONLINE CONFERENCE
Live and On-Demand Starting July 18, 2019

ARTS INTEGRATION & STEAM
ONLINE CONFERENCE
Live and On-Demand Starting July 18, 2019

Arts Integration & STEAM
ONLINE CONFERENCE
Live and On-Demand Starting July 18, 2019

ARTS INTEGRATION & STEAM
ONLINE CONFERENCE
Live and On-Demand Starting July 18, 2019
Super Early Bird Rate – Now through April 30. Save $50 off regular pricing!

DATE & TIME 
7/18 from 10AM – 4PM ET

ONLINE ACCESS
Watch live or On-Demand
EARN PD
10 PD hours or 1 Grad Credit.
ABOUT
THE EVENT
Welcome to the world's largest arts integration and STEAM education conference for teachers.  Each event, classroom and arts teachers connect for a crazy-good day of learning. And it's all online – so it's flexible, affordable and practical, too.  Just log in, learn and go!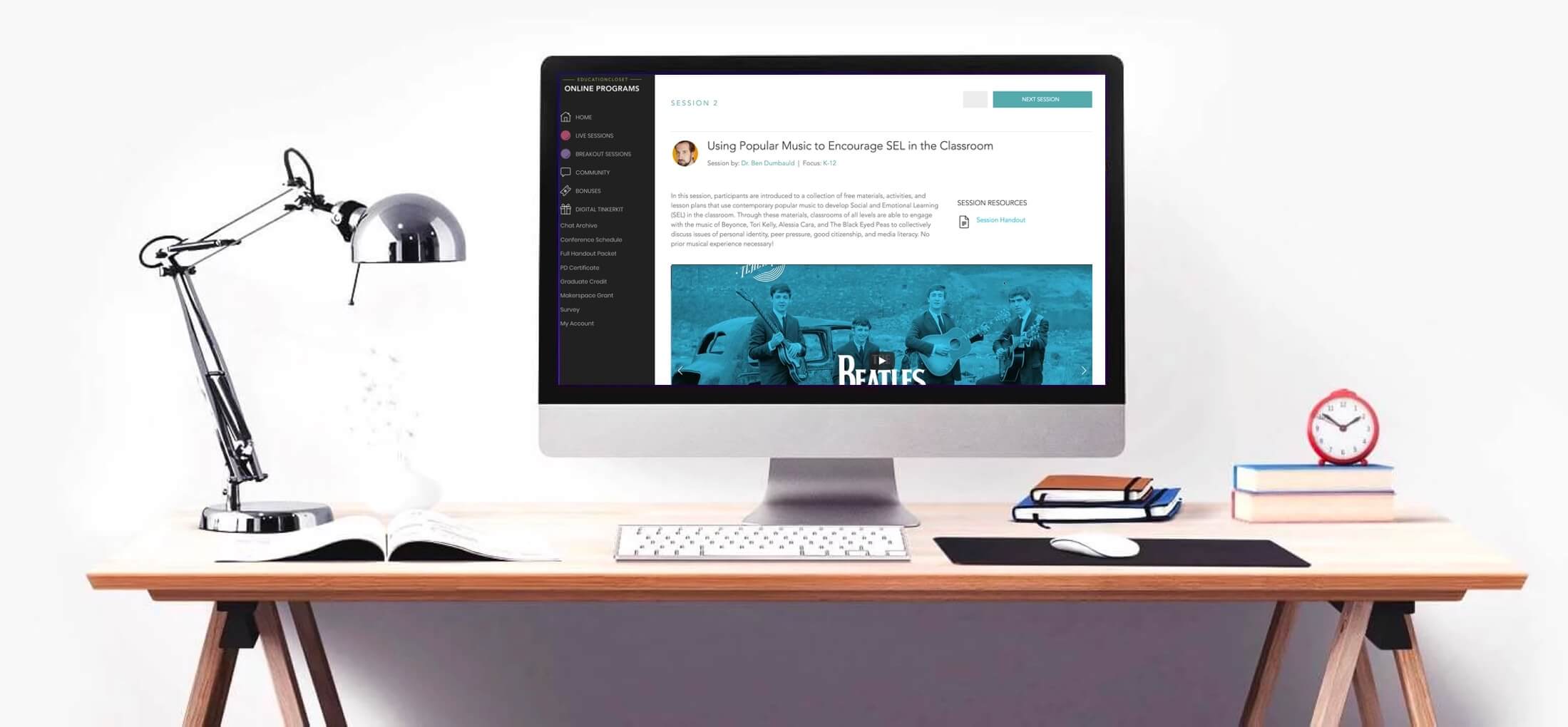 IS THIS FOR YOU?
Whether you are new to arts integration and STEAM or already have an exciting makerspace, this K-12 teaching conference can support your goals. 
Each session is carefully selected for the most innovative STEAM techniques, lessons, models and practical solutions working in schools right now.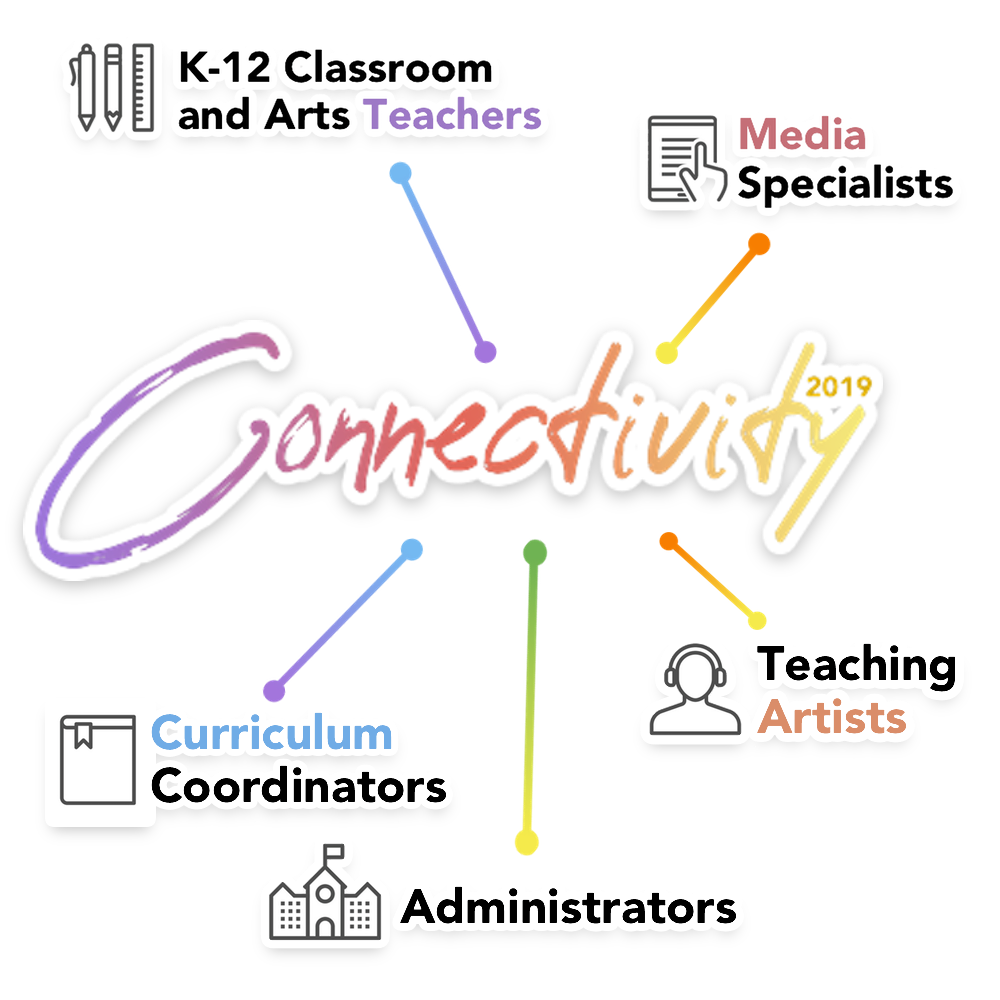 WHAT'S INCLUDED IN YOUR
REGISTRATION
Join over 1,500 other educators from around the globe so you, too, can create your dream STEAM classroom, school or district.
Live and On-Demand Access

Both options included – join 20+ speakers and 1500+ attendees.
Helpful Handouts

The key takeaways are ready for download as soon as you are.
10 Hour PD Certificate

Personalized & provided immediately when you finish watching.
Watch and Chat on Any Device

Join us on whatever you have – desktop, laptop, tablet or phone!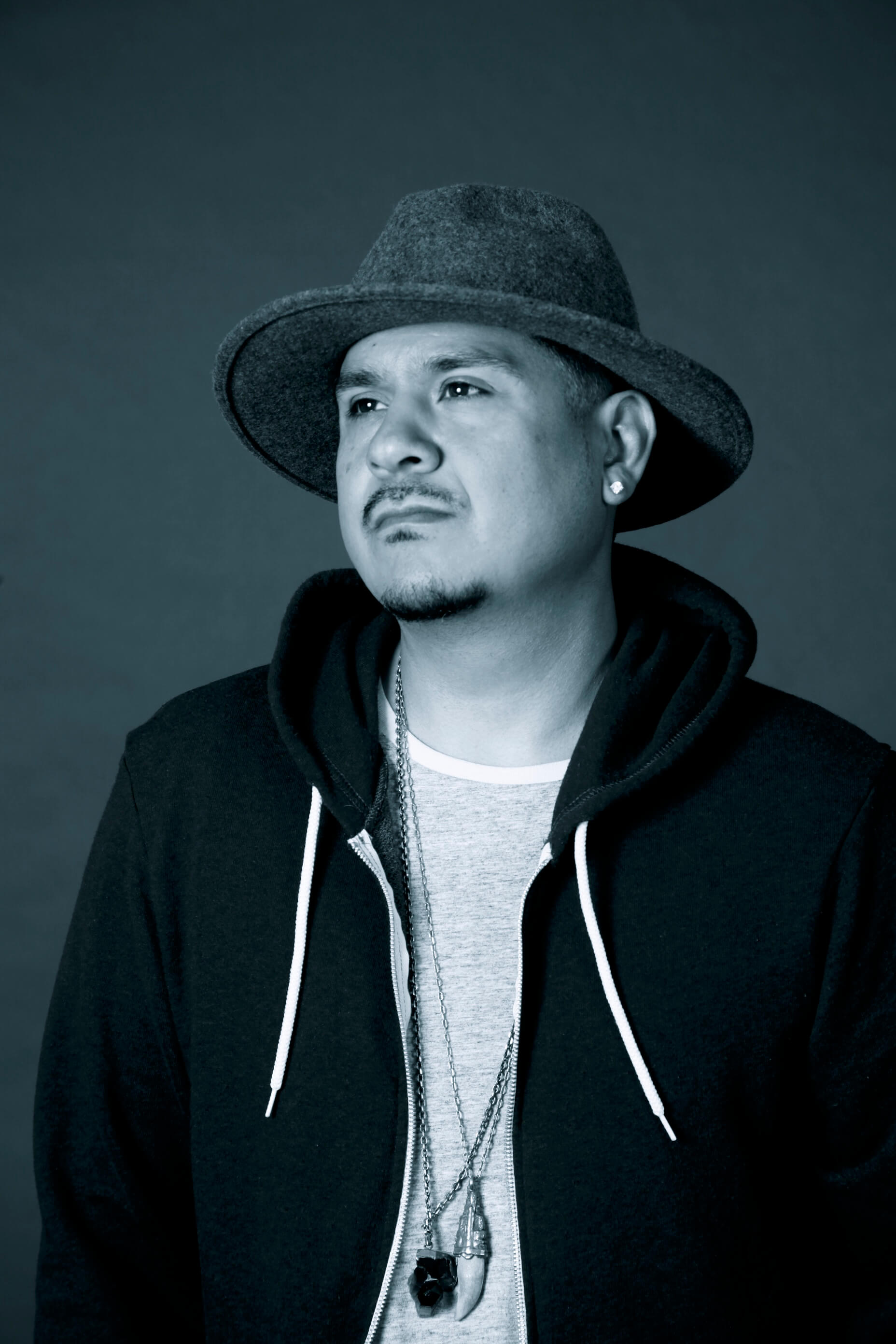 Keynote Speaker: DJ IZ
Aside from acquiring five Grammys in music, numerous nominations as a songwriter/producer and selling over 40 million records to date in Pop music, IZ Avila has traveled the world as the DJ for Usher for the last six years. He performed for Obama's 2013 inauguration in Washington DC and SOLD OUT 5 shows at the 02 Arena and even for Bill Clinton's Charity event at the Hollywood Bowl with Bono of U2 & Stevie Wonder. In addition to his chops as an accomplished Drummer, Percussionist and Bassist, IZ Avila is perhaps best known for his mastery of his MPC3000, his turntables, crates of vinyl and world-renowned live DJ work and musical production with superstar artists.
In 2008, IZ started his involvement with the "Grammy in the Schools Program," speaking at various career days at local high schools. That then led IZ to creating his own weekly webinar/streaming show called "Connected" in 2016 which focuses on providing education, mentoring and jobs in the fields of music, recording, film, radio and culinary. Today, he has introduced over 430 jobs to aspiring musicians, producers, directors, engineers and chefs.
These days, aside from song writing, producing and traveling as a live DJ, IZ and his brother Bobby Avila continue launching new landmark products such as the ARQ Drum Machine, UE Boom Bluetooth speaker, and DJ808. IZ Avila is focusing his attention on expanding the Avila Brothers brand along with disrupting the way education is presented to kids in high school who have a passion to pursue an unconventional career in the arts. In 2016, IZ joined the Turnaround Arts program, adopting Standing Rock Middle School in North Dakota and encouraging local leadership, teachers, and students around the country. Since then, IZ has inspired thousands of children at Turnaround Arts schools in California, Iowa, North Dakota, Minnesota, and across the country.
**Presented in partnership with Turnaround Arts, a program of The John F. Kennedy Center for the Performing Arts
SPEAKERS & SESSIONS
Each session is picked for Arts Integration and STEAM ideas that you can immediately use in your own classroom. You'll walk away feeling confident and excited to try these great ideas.
More sessions being released regularly – check back often.
Click or tap on each presenter's name below to view their session information.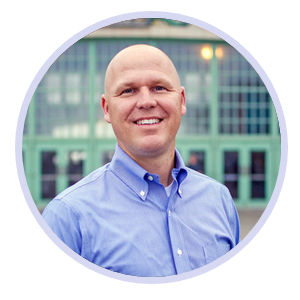 Art is Academic: Art Education and Literacy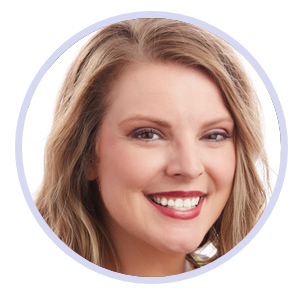 Arts Integration in Social Emotional Learning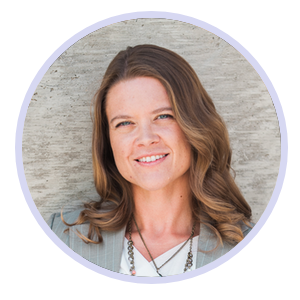 Capture, Create and (pod)Cast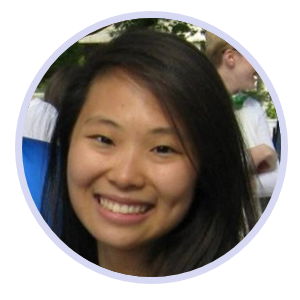 Science through the Artist's Perspective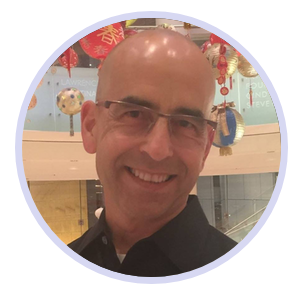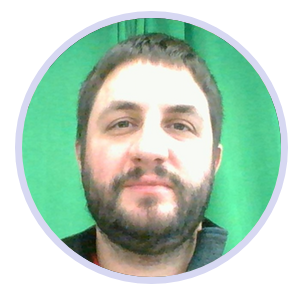 Making Connections Between Visual Arts and Math in the Middle School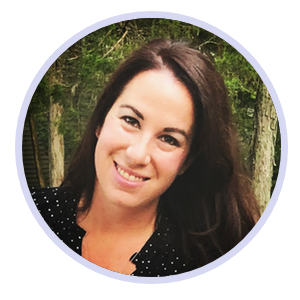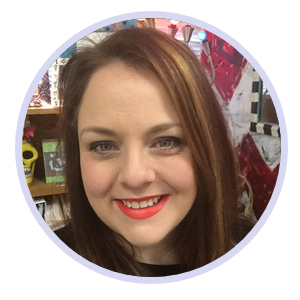 Working with Teaching Artists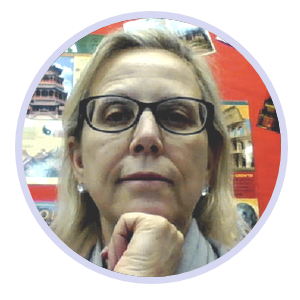 Why I can't do any Art in my classroom!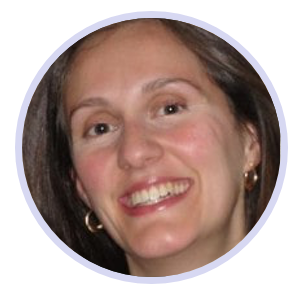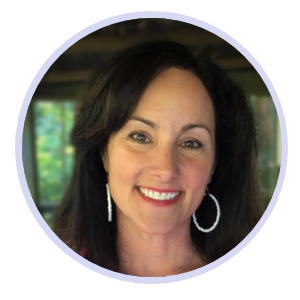 iPad Photography in the ELA Classroom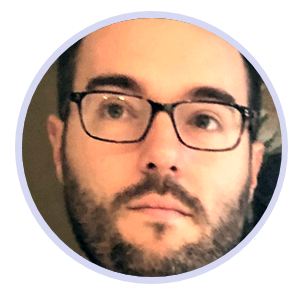 Designing STEAM Challenges
What's makes this different?
This isn't your run-of-the-mill conference or typical online event.  Here's what makes an exceptional experience for you:
"This conference is such a wealth of applicable strategies. I found something to put into my everyday routine immediately. In confession, I was only going to "play" the conference and watch it later. I could not tear myself away as I waited to see what magic the next presenter was going to unveil. I have already shared three ideas with colleagues too! Thanks for the wonderment of it all!"
– PAMELA BRENNAN
Know how most conferences make you pick from a long list of sessions? And then you have to sit through yet *another* powerpoint presentation. If you're lucky, you walk away with 1 or 2 ideas you can actually use.
This conference isn't like that.
This is a 1-day online event.  You get access to all the sessions, live-streamed to a web-based platform.  And they're all filled with golden nugget ideas for your classroom.
Log on, watch and go. You can even rewatch if you want – you'll have lifetime access to everything.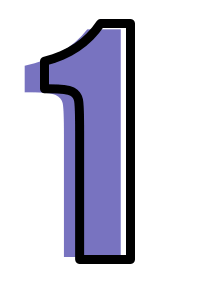 LOG ON AND WATCH
Click the link we'll email you the day of the conference. Then sit back, relax and take it all in.  Sessions stream live from 10AM-4PM ET.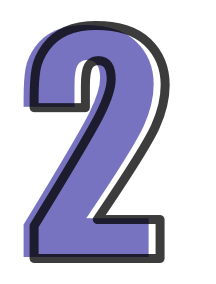 GET YOUR PD HOURS
Chat with participants live or answer a few questions on-demand. Either way, we'll send you a personalized PD certificate for 10 hours.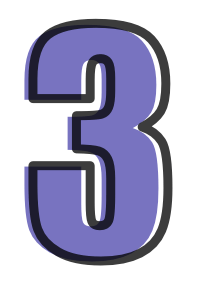 WATCH ANYTIME
Need to step away?  Can't attend that day? NO WORRIES!  Lifetime on-demand access is included with your registration.

– VALRIE JENSEN
"Excellent conference — one of the most informative and energizing I have ever attended. The online format is perfect for a busy teacher. Definitely appreciated the extraordinary creativity, professional approach and classroom-ready ideas from each presenter. Full STEAM ahead!"
– VALRIE JENSEN
60-SECOND PREVIEW
Here's What's Waiting for You
GIVE IT A TRY
Sample Sessions
Take a peek at one of our previous STEAM conference sessions. This is just the tip of the iceberg of what you'll find at this summer's event!
SEE, THINK, WONDER: INSTAGRAM EDITION
Presented by Courtney Prugh
EVERYTHING IS ONLINE: NO TRAVEL REQUIRED.
Participating in an online teaching conference is easy, meaningful – and fun! You'll get access to every single session, handout, and breakouts at your convenience.
You can attend online LIVE on July 18 using a single login-link sent to your email on the day of the conference.
You'll be able to chat with presenters and other attendees through the online chat bar. But don't worry – no one will see you (so you can stay in your PJs if you want!).
But what if you can't attend live?
No problem!
You can watch the entire STEAM conference (or any session you miss) at a time that is easier on your schedule in our exclusive, password-protected archive site.
You'll have access to that for life. So you have complete flexibility to use the conference sessions/materials as you need, when you need.
BOTH options are included in your registration fee.
GET A JUMPSTART!
Immediate-Access Bonus Content
After you register, you'll get immediate access to the on-demand conference site.  While you're waiting for the live-day and breakout sessions, we've provided you with grade and content specific content.  This way, you can start diving into Arts Integration and STEAM now…no waiting!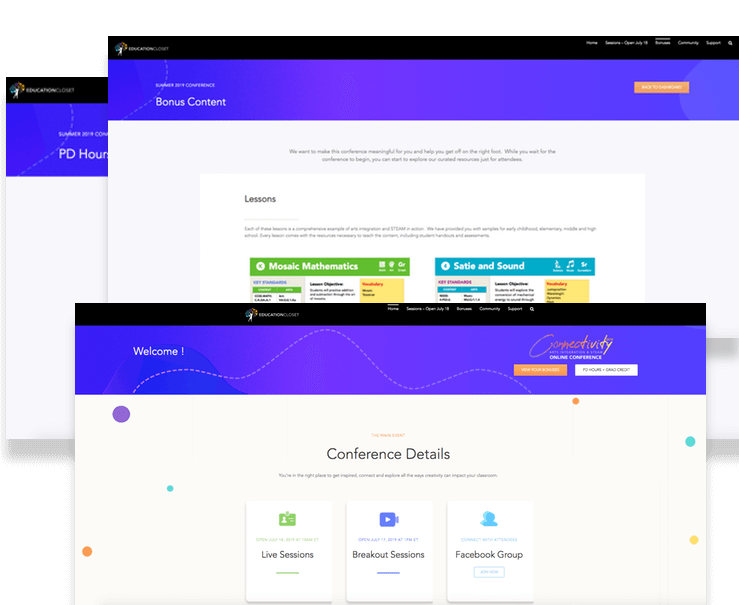 PLAN YOUR DAY
CONFERENCE SCHEDULE
Here's an outline of the day's events. The live online conference runs from 10AM-4PM ET on July 18, 2019 and there are an additional 3 hours worth of breakout sessions (available for viewing anytime starting 7/18/19) provided.
10:00-10:10 |  Opening
10:10-10:25 |  Session 1
10:25-10:40 |  Session 2
10:40-10:55 |  Session 3
10:55-11:00: Brain Break 1
11:00-11:15 |  KEYNOTE
11:15-11:30 |  Session 4
11:30-11:45 |  Session 5
11:45-12:00PM |  Session 6
CREATE OR TAKE A BREAK!
---
Noon-12:30PM ET
Grab some lunch or get creative with a "make and take session"
We'll show you some sample projects for your classroom
Your "make & take" session will last for 30 minutes
You'll be able to create right along with your presenter
Completely optional! If you would prefer a break, use the time for lunch.
Included as part of your registration.
12:30-12:50 |  Session 8
12:50-1:05 |  Session 9
1:05-1:20 | Session 10
1:20-1:45 | Session 11
1:45-2:00 | Session 12
2:00-2:05: Brain Break 2
2:05-2:35 |  KEYNOTE SESSION 2
2:35-2:50 |  Session 13
2:50-2:55:  Brain Break #3
2:55-3:10 |  Session 14
3:10-3:25 |  Session 15
3:25-3:40 |  Session 16
3:40-4:00 | Closing and Giveaways – Susan Riley
BREAKOUT SESSIONS
---
On-demand access forever starting July 18, 2019
Library of over 10 additional breakout sessions/handouts by content and grade area
Includes all of the sessions/handouts/exhibitors from the live conference day as well
Digital TinkerKit offers instant coupons and discounts exclusive to attendees
NEED HELP CONVINCING YOUR BOSS?
We know the approval process can sometimes be tough, so here's a quick document to help you make your case.
PRICING
So how much does all of this cost? We are sensitive to your budget. That's why we provide multiple opportunities to register at an affordable rate for this experience.
SUPER EARLY BIRD RATE
Apr 1 – Apr 30
$

99
 USD
EARLY BIRD RATE
May 1 – Jun 30
$

129
 USD
REGULAR RATE
Jul 1 – Jul 16
$

149
 USD
Have a group? Using a PO?
Groups of 5 or more receive a flat 20% discount on their order. POs are accepted through July 10th.
**All payments for groups must be received by July 16, 2019.
Why Attend?
You'll get everything you need to use STEAM and Arts Integration – in one conference event.
Hear from previous attendees
Don't just take our word for it.  See how this conference has positively impacted teachers just like you.
"This conference is such a wealth of applicable strategies. I found something to put into my everyday routine immediately. In confession, I was only going to "play" the conference and watch it later. I could not tear myself away as I waited to see what magic the next presenter was going to unveil. I have already shared three ideas with colleagues too! Thanks for the wonderment of it all!"

– PAMELA BRENNAN
"I am in awe at the amount of information that I receive at this conference. This conference is above and beyond most conferences that I have to go to and provide me with so many resources. Thank you so much!"

– SHELLY COOPER
"I have been participating in Education Closet's Online STEAM Conferences for at least 3 years. The Winter 2018 STEAM Conference was by far the best offered. The content presented was rigorous, meaningful, practical, thought provoking, and this list could very well continue! In my roll as the NYSATA STEAM co-Chair I have and continue to recommend Education Closet as a leader on STEAM Education."

– KATHLEEN BUSHEK
"The Arts Integration Conference was more than I expected. The presenters were excellent. The topics were timely. I will be utilizing more than a few of the activities within the next week. I highly recommend this conference."

– CELESTE GLASGOW
"I have to say that this conference is one of the best conferences I have ever been to and it was well worth the time and effort to attend."

– JEREMY TYSON JARVI
"This was a very inspirational conference for me. It was my first experience with STEAM as I am interested in implementing it into our curriculum. As each speaker was presenting, I had so many ideas racing through my head on how I could incorporate these fantastic learning opportunities for my elementary students."

– JULIA SINGLETON
GIVEAWAYS & BONUSES
What's a teaching conference without some incredible freebies?  This summer, we're giving away THOUSANDS of dollars of products.  These are some amazing tools to help you STEAM up the year ahead.  Check out what you could win.  
(Oh…and we've got some other surprises for you that we can't share yet!)
New tech!
One lucky winner will receive one of the hottest pieces of technology for any classroom – an iPad Pro.  Use it for school or home!
Value: $600   Qty: 1
All-in-One Kits
We're giving 12 people one of these popular art integration kits from Pacon. Each contains 3 lessons and all the supplies you need for an incredible arts integration experience.
Value: $99 (each)   Qty: 12
Paper Circuits
2 people will walk away with a full classroom set of Chibitronics paper circuits. These have infinite teaching possibilities and are a must-have for any STEAM classroom.
Value: $110 (each)   Qty: 2
Makerspace Grants
Our friends at Pacon are supplying 3 full Makerspace Classroom Supply Kits. These are provided as a grant based on application only. All registrants are eligible to apply.
Value: $1500 (each)   Qty: 3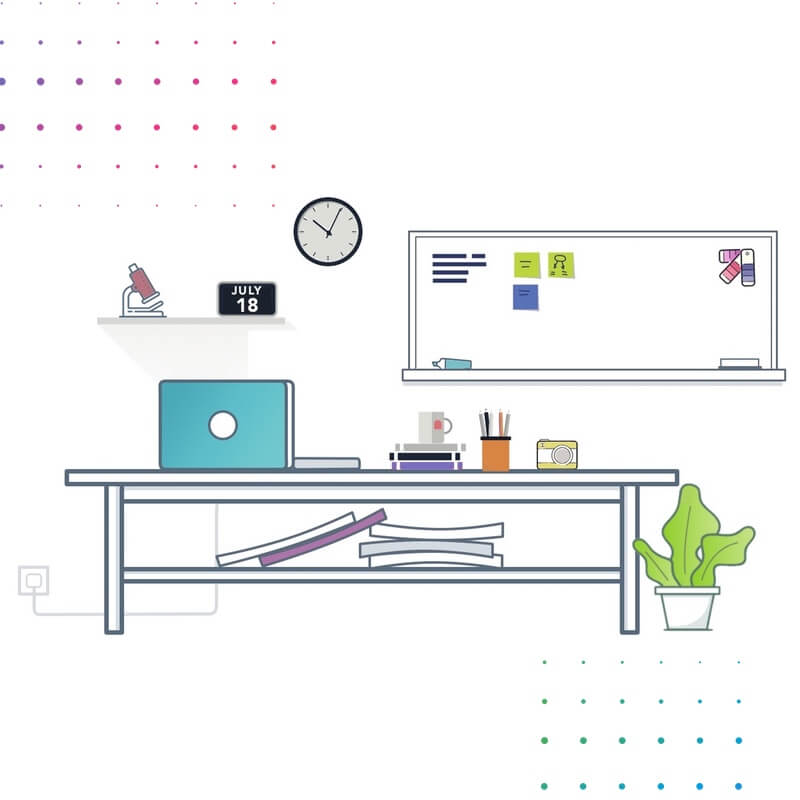 PD Hours + Grad Credit Available
Each participant will receive a PD certificate for 10 hours at the conclusion of the conference (if viewed live) or upon receipt of a brief summary of sessions watched (if viewed on-demand).
This certificate may be used for CEU hour requirements in many districts. PA, NY and TX residents – we are an APPROVED PD provider.
**Always check with your school/district to ensure transferability of hours.
GRADUATE CREDIT OPTION
We are proud to partner with CSU San Marcos to offer you the option to receive 1 graduate credit for this online conference.  Here's how it works:
Sign up and pay for the conference.
Add your graduate credit registration and payment through the link provided.
Submit an implementation plan from what you've learned at the conference no later than July 29th.
Graduate credit pricing is an additional $99 + $12 transcript fee.
It's Time.
You deserve this kind of innovative learning experience. Join 1500+ other educators from around the world from the comfort of your home.
SUPER EARLY BIRD RATE
Apr 1 – Apr 30
$

99
 USD
EARLY BIRD RATE
May 1 – Jun 30
$

129
 USD
REGULAR RATE
Jul 1 – Jul 16
$

149
 USD

SATISFACTION GUARANTEED

SECURE CHECKOUT

Your Questions, Answered.