ALL SESSIONS
Here you'll find a printable list of all sessions and presenters that will be featured during the conference.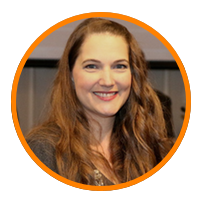 Holly Bess

Kincaid
SESSION TITLE: The Language of Art
SESSION TIME: 25 min.
SESSION DESCRIPTION: The visual language of art can be a wonderful way to inspire students to read, write and speak. Techniques used in an art class will be shared along with ways to use art in other subject areas as inspiration.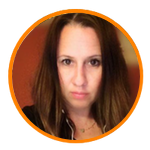 Laura

Fleming
SESSION TITLE: Creating Spaces for Students to Make
SESSION TIME: 15 minutes
SESSION DESCRIPTION: In this session, New Jersey Library Media Specialist Laura Fleming will introduce the Maker Movement and provide tips on how you can create a makerspace in your own school. An overview of makerspaces and their importance will be presented. Attendees will learn about the Maker Movement and the role schools across the Nation are playing in it. Join her to gain practical applications and tips for establishing a makerspace at your own school.
PRESENTER BIO: Laura has been an educator in the state of New Jersey for 20 years. She has been both a classroom teacher and media specialist in grades K-8 and currently as a Library Media Specialist for grades 9-12. She has played a prominent role in education as a writer and speaker and has served as an educational consultant on next-generation teaching methods and tools. Laura co-hosts the Movers & Makers Podcast, and is the author of the best-selling, Worlds of Learning: Best Practices for Establishing a Makerspace for Your School (Corwin, 2015).
Laura is also the creator of a digital badge-based professional development platform in which educators all over the world earn badges in acknowledgement of their professional learning. Her library Makerspace has garnered national attention and has served as an inspiration for schools across the country. She is also a recipient of the National School Boards '20 to Watch' in Educational Technology Leadership for 2014 and was recently nominated as a White House Champion of Change for Making.
Laura is also the creator of the 'Worlds of Making' Digital Academy, which provides makerspace professional development for teachers. Her goal is to create learning experiences that empower and equip students with necessary skills to effectively produce and consume content across multiple media platforms. She is also driven to enable educators and cohorts in applying these innovative methods and cutting-edge technology in their fields of expertise. Laura is an educational consultant, thought leader and speaker on education, librarianship and technology.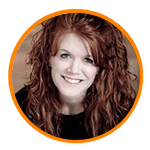 Shannon
McClintock Miller
SESSION TITLE: Let's Get Moving, Creating and Inspired Within A Musical Makerspace!
SESSION TIME: 15 minutes
SESSION DESCRIPTION: Makerspaces are all the rage! Have you thought about creating one that focuses on integrating music, dance, movement, instruments, and singing into a Musical Makerspace? By using music and song within education, we have the opportunity to enhance creativity, learning, reading, play and so much more. In this fun, music filled presentation Shannon McClintock Miller will show you how you can bring a Musical Makerspace to your school and library too!
PRESENTER BIO: Shannon, a mom of three wonderful children, is a teacher librarian and technology integration specialist. She was the K-12 district teacher librarian at Van Meter Community School District for 8 years. Shannon now speaks and consults around the world on education, librarianship, technology, social media, and making a difference in education and the lives of others.
She is also a teacher librarian consultant for Cantata Learning and part of Best Keynote and EdSpeakers. Shannon is the author of the award winning The Library Voice blog and enjoys writing for various blogs, journals and other forums. In 2014, she was named a Library Journal Mover and Shaker.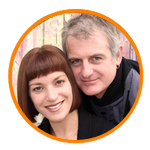 Monica & Tyler
Aiello
SESSION TITLE: STEAMology
SESSION TIME: 15 minutes
SESSION DESCRIPTION: Curious about STEAM and the Maker Movement? Join celebrated teaching artists and STEAM pioneers Monica & Tyler Aiello of Eurekus for an exciting live session investigating the power of arts-integrated inquiry. This session addresses the "how" of STEAM with a focus on real-world applications and classroom examples. As award-winning developers, the Aiellos design innovative STEAM and Maker programs for NASA and McREL International. They also work directly with thousands of students and teachers each year at K-12 schools, colleges, libraries, museums and non-profits across the country. During this session, the Aiellos share what they've learned about the practice of STEAM and the changing educational landscape. They discuss creating meaningful student experiences with a focus on "practical" application and implementation strategies. With helpful tips, concrete examples, programming ideas and student work, participants get valuable insight to take STEAM practice back to their classrooms. This session is great for formal and informal educators interested in how STEAM and Maker experiences can engage learners of all ages. Science inspires art and art excites meaningful STEM learning!
BREAKOUT SESSION: NASA'S Art and the Cosmic Connection
SESSION TIME: 15 minutes
SESSION DESCRIPTION: Have a blast during this hands-on training for NASA's innovative STEAM program, Art & the Cosmic Connection. Join teaching artists and program designers Monica & Tyler Aiello while discovering how visual art can illuminate planetary science investigation. Developed by the Aiellos and McREL International for NASA's Discovery & New Frontiers Programs, Art and The Cosmic Connection is a robust learning package. Empower students of all ages to explore the mysterious worlds of our solar system through the lens of visual art! Become an "artist explorer" and learn how the Elements of Art – line, shape, color, value, texture – help us "read" the geologic stories on planets and moons. Discover how visual art enhances science investigation through art projects designed to hone observational and critical thinking skills. This session includes a mini PD on the curriculum, art activity, implementation strategies, project extensions and many classroom examples. The Aiellos also guide participants through the FREE teaching resources available on the NASA website. Get all the tools you need to take this popular program back to your own creative communities! For All Ages.

PRESENTER BIOS: Award-winning teaching artists Monica & Tyler Aiello are recognized for innovative initiatives uniting the arts, sciences and communities. For over a decade, the couple has pioneered STEAM programs – transforming STEM learning through the lens of art and culture – before the movement was even recognized. The Aiello's organization Eurekus is a result of long-time collaborations with artists, scientists, engineers and educators striving to galvanize learning in new ways. As consultants for NASA and McREL International, the Aiellos design dynamic curriculum and programs to transform STEM inquiry through the arts and Maker education. The Aiellos also work directly with thousands of students and teachers each year at K-12 schools, colleges, museums, libraries and non-profit organizations nation-wide. From classroom integration and out-of-school enrichment, to college courses and professional development, the Aiellos work to foster meaningful, life-long learning through creative and community-based experiences. Eurekus programs have been celebrated in professional and popular media and the Aiellos were honored at the White House in 2015 as a US2020 STEM Mentoring Awards Finalist. www.eurekus.org.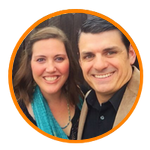 Matt & Laura
Grundler
SESSION TITLE: Minecraft & Design Thinking: an Inspired Pair
SESSION TIME: 15 minutes
SESSION DESCRIPTION: Combine Design Thinking, Minecraft and Legos to explore problem solving using the Design Thinking process, then build and test prototypes. We will share the basics of design thinking and how to fuse this process with the creative mode of Minecraft (PE for iPad). Participants should be amped up to use innovative thinking and STEAM techniques with Minecraft.
PRESENTER BIOS: Laura and Matt Grundler are art educators from Plano, Texas. They are also proud parents, bloggers and founders of the popular Twitter Chat #K12ArtChat. After teaching middle school art, high school art and working as an assistant principal, Laura has moved into the role of district Visual Arts Coordinator. Matt started out as a graphic designer; however after finding the commercial side of design to be unsatisfying, he soon found his niche as a K-5 Art teacher. Both Laura and Matt are passionate about raising their three creative kids, sharing their love of art education with their professional learning network and continuing to grow everyday.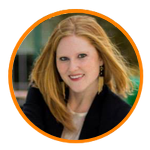 Sheena
Jeffers
SESSION TITLE: Dancing Math!
SESSION TIME: 15 minutes
SESSION DESCRIPTION: Math is hidden within the world around us and within our arts. Join Sheena Jeffers, dance professor and Arts Integration Specialist, as we dive into dance and into math. Sheena will show you how to teach fractions through movement, decimals, percentages, geometry vocabulary and more, all while allowing the students to explore their own kinespheric space and movement to release pent up energy. Learn easy-to-teach dance fundamentals that reinforce learning of math terminology and concepts.
PRESENTER BIO: Sheena Jeffers is a choreographer, dancer, writer, professor and Arts Integration Specialist originally from Richmond, Virginia. She is currently the Arts Integration Director for Young Audiences Arts for Learning Virginia. She is a dance adjunct professor for Old Dominion University and Tidewater Community College, and on the teaching staff with Governor's School for the Arts. Sheena works closely with the community to bring arts programming to underserved populations. Sheena has worked with digital learning experiences with Answers.com and is currently the Editor-in-Chief for Odyssey. She has a BA (English) and BS (Mass Communications) from Virginia Commonwealth University, as well as her MSEd from Old Dominion University where she studied creatively-gifted children for her research focus. Sheena currently works with school districts throughout Virginia to bring arts integrated curriculum into the classrooms.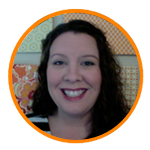 Elizabeth
Landwerlen
SESSION TITLE: Free Money to Fund a STEAM Classroom
SESSION TIME: 15 minutes
SESSION DESCRIPTION: During this session see some of the projects and lessons the students have completed this year, and the process of getting our projects funded from beginning to end. I'll share some websites and grant opportunities along with other unique ways to find "free money" to fund your STEAM classroom. STEAM makes project based learning easier to plan because real life learning is taking place. All of this is possible because of generous donations and partnerships that every classroom teacher can easily tap into to fund their own dream STEAM rooms. The process is simple and the results can be truly amazing. "Oh the places you'll go. Today is your day! Your mountain is waiting, so.. get on your way!" Let's get busy and write some grants!
PRESENTER BIO:Elizabeth Landwerlen is a fourth grade teacher at Heard Magnet School in Dothan Alabama. I have been teaching for 12 years with experience in third, fourth, and sixth grades self-contained classrooms. My goal is to incorporate the arts and the engineering practices on a regular basis to make learning real world and meaningful for my students. We take risks and problem solve together.



Amy
Vecchioni
SESSION TITLE: Leonardo's Workshop: Passion Projects and Choice-based Studios in the Art Room
SESSION TIME: 15 minutes
SESSION DESCRIPTION: We will examine how to navigate Design Thinking, Genius Hour, Passion Projects and choice-based studios in the art room to enhance student voice and choice while supporting STEAM and arts integration models of education. We will demonstrate how Design Thinking and National Core Arts Standards can be adapted to all STEAM areas and can be paths for cross-curricular collaboration. Additionally, we will explore how to create scaffolding and documentation for small and large design projects while working through time, space and budget constraints. We will conclude by discussing how the Maker Movement can transform arts education and expand students' ideas of creativity and concepts of college and career readiness.
PRESENTER BIO: Amy Vecchioni has been a visual arts teacher and fine arts lead educator in Chicago Public Schools for fifteen years. She is the current visual arts teacher, Arts Liaison and fine arts community outreach coordinator at her school. Her goal as an arts educator is to link student experience to STEAM initiatives, the arts integration model and choice-based art instruction in order to enhance core curriculum objectives, build global citizenry and create personal ownership of student learning. She has continually worked to create meaningful fine arts opportunities for her students—garnering support from external resources and reaching out to numerous organizations to expand the cultural community for her students in addition to working as a consultant and professional development leader throughout the Chicago area. She and her students have created arts-in-action partnerships in six continents and have utilized the arts to make change and promote social justice across the globe. Additionally, Amy's arts integrated visual arts projects have been featured in a variety of print media including The Chicago Tribune, Teaching the Best Practice Way (Daniels and Bizar, 2005) and Best Practice: Today's Standards for Teaching and Learning in America's Schools (Zemelman et el.,2005). Amy has a Master's degree in Curriculum and Design and lives in Chicago with her husband. She has one son who is a graduate of Chicago Public Schools.


Lauren
Hodson
SESSION TITLE: Online Design Tools For Every Classroom
SESSION TIME: 15 minutes
SESSION DESCRIPTION: A review of online design tools and how to use them for your classroom projects. We'll discuss Infographics, photo editing, poster creating, and some arts integrated lesson seeds to bring creativity to student projects. I'll provide some art teacher tips for how to make those projects really come to life!
PRESENTER BIO: Lauren Hodson is a middle school visual and computer art educator in Plymouth, Massachusetts. As a mentor teacher and professional development presenter, Lauren is passionate about creativity and making art accessible for everyone. Her passions in STEAM and Arts Integration are at the root of her goal to collaborate with classroom teachers everywhere.


Neva
Cramer
SESSION TITLE: Thinking in Color
SESSION TIME: 15 minutes
SESSION DESCRIPTION: Combining technology with "learning through the arts "research and strategies for engagement can transform the 21st century classroom by making learning an interactive and aesthetic experience that uses critical and creative thinking skills to develop the intellectual character of students. Participants will explore the integration of the visual arts through technology and learn how to make their classroom relevant and engaging for today's culturally diverse visual learners.
PRESENTER BIO: Dr. Cramer teaches in the MEd and Med plus Teacher Certification program. She is dedicated to helping prepare future professional educators.   Dr. Cramer specializes in teaching and learning through the arts. Her recent chapter "Supporting Literacy through the Visual and Communicative Arts: Building Momentum in Literacy for 21stCentury Digital Learners" was published in Fundamentals of Literacy Instruction and Assessment, 6-12. Brookes Publishing, 2014. She was awarded The Elmore Whitehurst Award for Creative Teaching and the award for Excellence in Research, Scholarship, and Creative Activity.
Dr. Neva V Cramer specializes in learning/teaching through the arts. With a background in the performing arts, Neva has combined her interests and studies to promote literacy through local, regional, and statewide school seminars and workshops, through presentations for the International Literacy Association, the National Council Of Teacher Educators, , Texas Association of Literacy Educators, Texas ASCD,  national Association of Supervision and Curriculum, CSOTTE,  the College Board, and other organizations. She spent five years at Louisiana State University as an instructor for teacher training classes and university supervisor of student teachers. She has over twenty years of experience as a professional educator in the areas of theatre, speech, secondary English, reading and language arts. She is currently an associate professor and the Director of Education and Graduate Studies in Education at Schreiner University


Amy
Traggianese
SESSION TITLE: Storytelling with a Digital Twist!
SESSION TIME: 15 minutes
SESSION DESCRIPTION: Combine technology, creativity, art and apps to integrate art with the CCSS! Using devices to take photos/video and record speech can help students practice speaking and listening and increase their fluency. Learn how to integrate these digital connections to the ELA CCSS: speaking audibly, expressing thoughts, feelings, and ideas clearly, describing people, places and things. You and your students will be able to create memorable multimedia components and visual displays to share and present.
PRESENTER BIO: Amy Traggianese is an elementary visual arts educator and has been an art essentialist at a Connecticut Higher Order Thinking (HOT) School since 2001. A former kindergarten and first grade teacher, she has 30 years of arts integration experience. Amy specializes in integrating language arts, math, science and technology into the art curriculum. She presents at local and national conferences and at HOT School Summer Institutes. Amy is also an active educator voice on Twitter, helps to facilitate #CTedu on Tuesday nights, and loves connecting with other educators through social media.



Rich

Stachon
SESSION TITLE: Stop Motion Animation: The Basics and Beyond
SESSION TIME: 15 minutes
SESSION DESCRIPTION: This session will take you through the basics of Stop Motion Animation and cover some advanced techniques as well. Learn what supplies and applications are needed to incorporate Stop Motion Animation into any environment. Discover the variety of ways Stop Motion Animation can be utilized in the classroom.
PRESENTER BIO: Rich Stachon is an art and technology teacher at Glen Crest Middle School in Glen Ellyn, Illinois. Rich provides opportunities for STEAM consistently with 3D printing, stop motion animation, and other areas of convergence between art and technology. You can find Rich on Twitter @rstachon and Instagram @308art to see classroom projects and find more STEAM resources.


Nichole

Baumgart
SESSION TITLE: Cultivating Empathy in Design Thinking with Elementary Students
SESSION TIME: 15 minutes
SESSION DESCRIPTION: This session will focus upon how design thinking can be used as a tool for young children to problem solve social problems. Thereby, creating spaces for children to problem solve life problems while cultivating an empathetic stance to others and their peer's perspectives. A focus on the art of design will be highlighted. After witnessing two video clips and hearing about the basic theoretical framework to create these spaces with children, educators will be encouraged to think about their own educational environments while engaging in a design thinking activity.

PRESENTER BIO: Nichole Baumgart is a consultant, educator and professor in the education field and is dedicated to fostering STEAM concept learning with children and adults. She teaches in a transitional kindergarten at Mills College Children's School in Oakland, CA. She is an adjunct professor for Pacific Oaks College and Children's School and mentors student teachers at Mills College in their field practicums. She has engaged in teaching young children for over 14 years and was introduced to design thinking while working at Google. Nichole's current interests are centered on the intersection of technology and early childhood, STEAM concept learning, transitional kindergarten curriculum implementation and the use of design thinking. She is currently writing a book titled, The Thinking Behind the Thinking: STEAM Concepts with Infants and Toddlers to be printed by Redleaf Press in Spring 2018.


Amy
Zschaber
SESSION TITLE: Human Robots, Basic Circuits, & Parallel Circuits:  A STEAM lesson integrating Visual Arts, Music, & Dance
SESSION TIME: 15 minutes
SESSION DESCRIPTION: This exciting STEAM lesson integrates Science, Technology, Engineering, Math, Dance, Music, and Visual Arts. Students answer exciting questions about the purpose and function of robots, circuits, sound, composition, and aesthetics while engaging in the engineering design process to "become a robot." There is no need to be a Dance, Music, or Visual Arts expert; this unique lesson overview provides everything you need to know to teach an engaging and meaningful STEAM lesson about the fundamentals of robotics and circuitry. Appropriate for students in grades 3-6. Session participants will receive: Lesson overview, teacher guide (includes presentation for students), how-to process guide (with pictures), STEAM Design process graphic, how-to design a musical composition online guide, and a rubric for assessment.
PRESENTER BIO: Amy Zschaber is an award-winning arts educator. She began teaching in 2005 after discovering a "knack" for putting together steps for elaborate art-based projects as a camp instructor. Amy earned a BFA in Painting from The University of Georgia in 2003, a MAT in Art Education from Kennesaw State University in 2010, and an EdS in Inclusive Education from Kennesaw State University in 2014. In 2014, Amy was recognized as the Georgia Middle School Art Teacher of the Year by the Georgia Art Education Association; in 2015 her blog, Artful Artsy Amy, was voted the 2nd favorite Middle School Art blog by the Art of Education website. Currently, she is the Visual and Performing Arts and STEAM Coordinator for the Stanislaus County Office of Education in California. Over a decade after entering the classroom, Amy is still excited to share her passion for the arts, and knows there is always more to learn.


Nichole
Witman
SESSION TITLE: Time's a Tickin': Time Efficient and Effective Music Integration in the Elementary Classroom
SESSION TIME: 15 minutes
SESSION DESCRIPTION: Learn easy ways to integrate the arts (with a focus on music) that is not time consuming and may even help save you time. Strategies that reduce transition time, engage learners and cross curricula will be shared.
PRESENTER BIO: Nichole Witman teaches K-3 general music for the Elizabethtown Area School District in Pennsylvania. She is currently serving as her district's Professional Learning Liaison for K-6 Related Arts and serves the community through her preschool music program called "Up Beat!" In addition, Nichole serves as the Assistant Director of the Donegal High School Marching Band and is also a Member at Large for the Kodaly Educators of Eastern Pennsylvania. In her free time Nichole enjoys studying movement and creative dance and spending time with her 5 year old daughter and 2 year old son.


Mary
Dagani
SESSION TITLE: Using Literature to Create Music
SESSION TIME: 15 minutes
SESSION DESCRIPTION: Looking for a way to make literature come alive in your classroom? In this session, attendees will be shown a variety of ways to extract text from the story to create a musical composition. The students' newly created work can then be used as a musical accompaniment to a re-read of the story. And with the addition of props and costume design, the students will have the know-how to create their very own theatre production. What better way to become completely immersed in a story.
SESSION TITLE: Musical Mathematics
SESSION TIME: 15 minutes
SESSION DESCRIPTION: Using language and math, classroom teachers will be introduce to an easy, but meaningful way to present basic beats and rests to their students. The students can then use their new skills to create their own patterns, as well as transforming those patterns into a repeat loops (ostinatos). As an extension, this engaging activity can be used to introduce basic rhythms (quarter, eighth, sixteenth) through the use of fractions and syllabication. This lesson can easily be adapted to any grade level (K-5). Best of all, you will need minimal resources! The National Arts Standards support the need for kids to know basic music skills, and what better way to do that then through the integration of music, math, and language.
PRESENTER BIO:Mary holds a Bachelor's degree in Music (Flute Performance), as well as a Multiple Subject Teaching Credential from California State University, Long Beach. She started her career in 1991 as an elementary, general education teacher in Downey Unified School District, in Downey Calif. In 2015, Mary became a member of the DUSD's STEAM 15 Team, where she currently serves as a Project Lead the Way Launch Lead Teacher and TEAL Coach. This, together with her certification as an Orff-Schulwerk Music Specialist, Mary is able to offer a unique perspective on the integration of the Arts. DUSD STEAM Team Website: http://ncarter8.wixsite.com/dusdsteam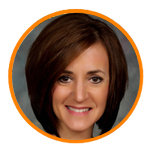 Heather
Ambrus
SESSION TITLE: Innovate, Instruct and Inspire through Seesaw!
SESSION TIME: 15 minutes
SESSION DESCRIPTION: Use the Seesaw app to create a learning journal. Encourage innovation, creative problem solving and teamwork in your classroom! Enable your students to document their learning, critique, reflect and revise through pictures, writing, videos and drawing. This is a great tool to use with STEAM activities and Project Based Learning! Engage students, parents, teachers and other professionals in the learning process by inviting them to view and comment on posted work. Display work from the site using QR codes! This app is free and easy to use and has a library of resources and tips for use.
PRESENTER BIO: I have proudly spent a quarter of a century in the classroom teaching Visual Art in the Mentor School District. I have a Bachelor of Science degree in art education from The University of Akron and a Masters in Curriculum and Instruction from Kent State University. But I am a life-long learner and continue to look for coursework and professional development that will enrich my instructional delivery and student learning in my classroom. I believe that education in the visual arts allows students to develop creativity, learn to value and express their views of the world and respect those of others. Visual arts are able to connect with other content areas (STEAM), enrich students' understanding of other cultures and promoting critical thinking. These skills are taught through differentiated learning including the use of technology. And they will prepare students to contribute to our society as competent communicators and problem solvers.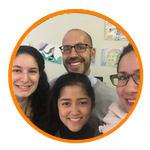 Art Resource Collaborative
for Kids
SESSION TITLE: Full STEAM Ahead! Light-Up T-shirts for Advocating Bike Safety
SESSION TIME: 15 minutes
SESSION DESCRIPTION: How can students use STEAM curriculum to foster awareness and advocacy for bike safety in their communities? In this lesson designed for grades 6-12, students design and troubleshoot innovative light-up clothing for bicyclists as they try to answer one of ARCK Boston's major unit questions: Where do I fit in the community? Students begin by using research (maps and statistics) to analyze inequities in biking culture with regard to bike lanes and reported accidents. Following their research, students will use fabric paints and permanent marker to create their t-shirt design. Critical-thinking and problem-solving skills will be enhanced as students work collaboratively to add e-textile components to their shirts. Using washable LED lights, conductive thread, and a button-cell battery (with holder), students will sew a working circuit into their creations. **Presentation will include sharing of the lesson plan, suggestions for preliminary skill-building exercises and sites for student research, and access to teaching resources.
PRESENTER BIO: For the past 5 years, ARCK has been empowering over 1000 students in local Boston schools with high-quality arts education that fosters culture and community while also supporting a school's learning objectives.
ARCK's main mission and overarching goal is to change the course of children's lives, using art to help them reach their greatest potential and become compassionate global citizens and future leaders. ARCK promotes social, cultural, and emotional inclusion for all students in today's increasingly challenging social and economic climate. We believe passionately in the need for strong in-school arts programs, despite ever-present public school budget limitations. We work to reach the whole child through art while imparting intercultural understanding and supporting social and emotional well-being and individual learning styles. Data backs up the value of arts education and 21st-century skills such as innovation and creativity; by using art to teach leadership skills, empower children to engage in their local community, and emphasize social justice themes we are developing students into global citizens and agents of change. In addition, we envision scaling and expanding our arts-integrated interdisciplinary program to reach more children locally, nationally, and internationally.
We tie our art lessons to current world issues. This year, a key theme is climate change. Using art along with science, technology, engineering and math concepts, we aim to raise children's awareness of global warming's cause and effects and foster creative problem-solving approaches, empowering students to see themselves as agents of change. By promoting creativity and engagement in learning, we are empowering students to become global citizens and future leaders.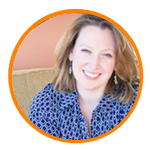 Susan
Riley
SESSION TITLE:  Arts Integration vs. STEAM: What's the Difference?
SESSION TIME: 15 minutes
SESSION DESCRIPTION: How do you know if a lesson is using Arts Integration or STEAM?  Is there a difference?  YES!  In this session, EdCloset founder Susan Riley will provide clarity around the differences between arts enhancement, arts integration and STEAM.  She'll also provide sample lesson planning templates for each approach and share some simple ways to know which is right for you.
PRESENTER BIO: Susan Riley is the founder and CEO of EducationCloset.com. She focuses on teacher professional development in arts integration, STEAM, Common Core State Standards, 21st century learning skills, and technology. She is also a published author and frequent presenter at national conferences on Arts Integration, STEAM, and Arts and the Common Core.