ACCESS ALL  20+ SESSIONS  
•
10 HOUR PD CERTIFICATE INCLUDED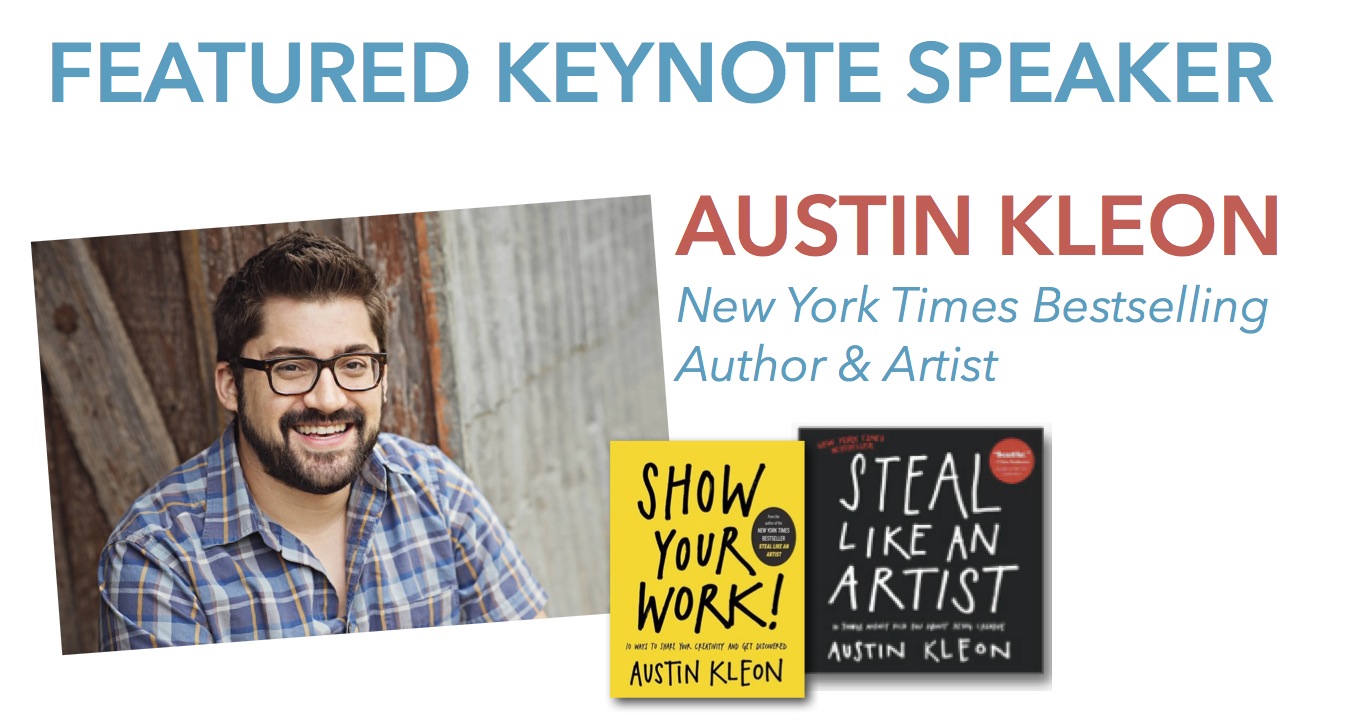 Austin Kleon is a writer, artist, speaker, and New York Times bestselling author. His work has been featured on NPR's Morning Edition, PBS Newshour, TIME, The Atlantic, Forbes, and The Wall Street Journal.  Austin will be sharing how creativity and the arts are the true core of education in the 21st century.
The only online Arts Integration & STEAM Conference.
When was the last time you attended a conference?  If you could find the money for registration, hotel, and travel – not to mention the time away from your life – you probably were a bit disappointed.  All those hoops for 3-4 good sessions.  Then it's back to real life.
That's where the Connectivity Online Arts Integration and STEAM Conference is different.  Not only is it more cost effective (just $109!), it's also totally convenient to your schedule.  No travel necessary – it's all ONLINE.  Attend live online or watch every session on-demand.  And every session is 100% actionable in your classroom.  All surrounding one of the hottest topics in education: Arts Integration and STEAM.
It's time PD caught up with the rest of us.  Save your seat and join thousands of other educators at this winter's STEAMiest online conference event!
School PO's are accepted at checkout (follow instructions on screen).  Have a group of 5 or more?  Contact us here to get a quote for special group pricing.
Your Registration Includes BOTH Options for Attendance:
Attend LIVE Online | February 6, 2016 from 10AM-4PM EST
Watch On-Demand | Anytime between February 6, 2016 and February 6, 2017
WINTER 2016 SESSIONS
Take a look at what sessions you'll have access to this winter.  Click on any box to read session details.
Keep checking back – we're adding new ones frequently!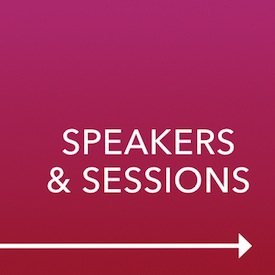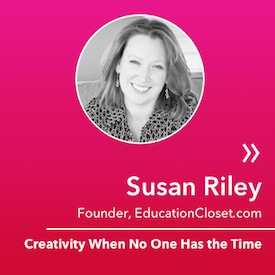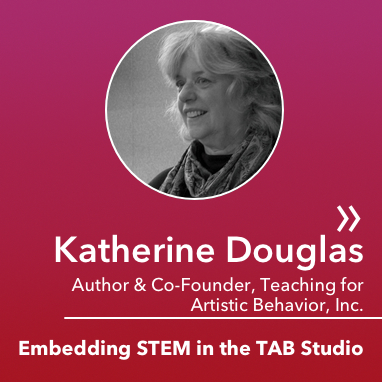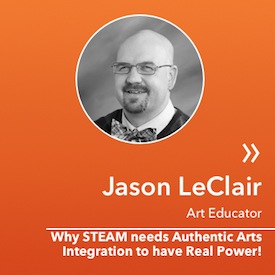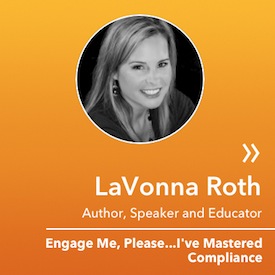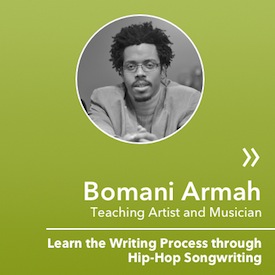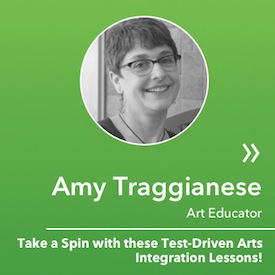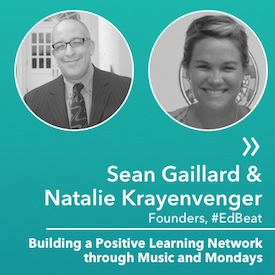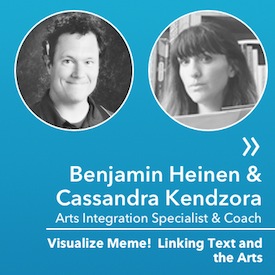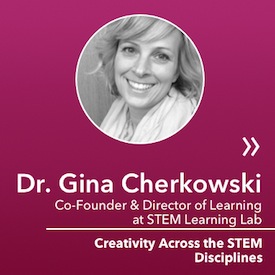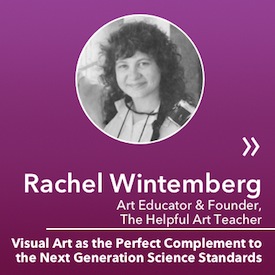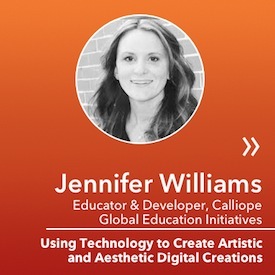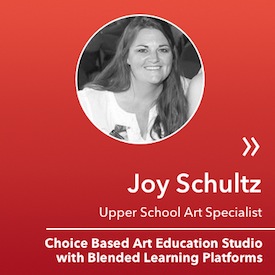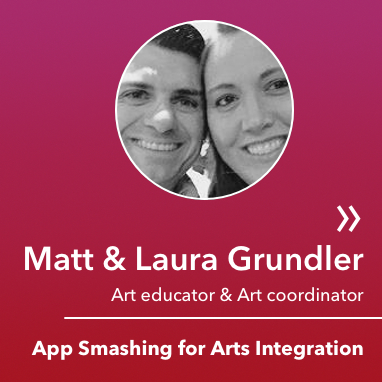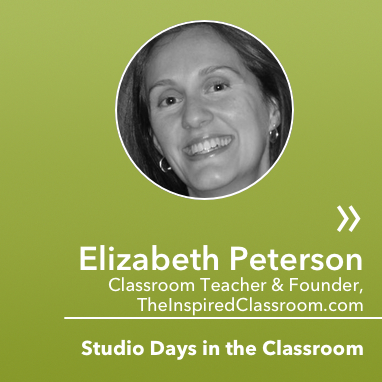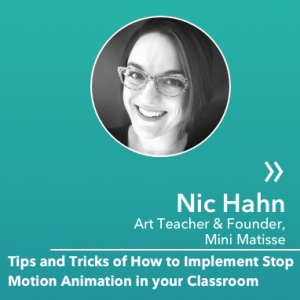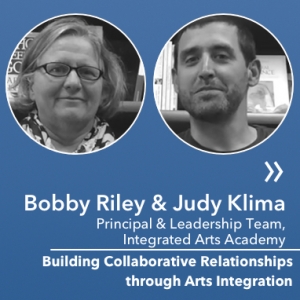 "If you are looking for fresh, exciting ideas to use in your lesson plans; support for all the time you dedicate to teaching the arts; motivation to continue giving 110%; tools to use and purchase, this is a definite priority for interesting, engaging professional development. Am looking forward to the next conference!!" – LYNNE R.
Why People Are Buzzing About THIS Conference…
Named a "can't miss conference" by SchoolsArts Magazine readers (October 2015 Edition)
How the Conference Works…
Participating in an online conference is easy, meaningful – and fun!  You'll get access to every single session, handout, exhibitor booth at your convenience.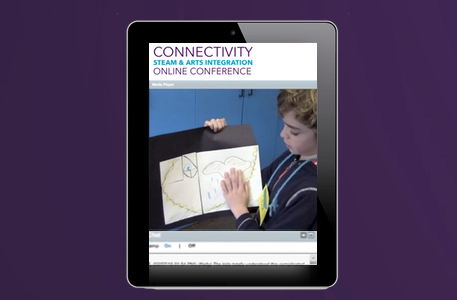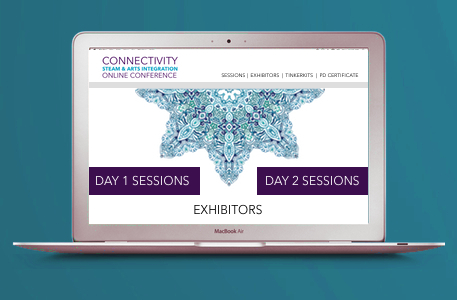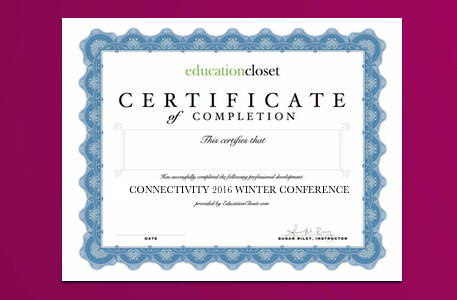 WHAT MAKES THIS CONFERENCE DIFFERENT
Your online conference includes access to both the Live conference (day one) and the On-Demand Conference Archives (day two).  This winter, we've added an entire library of breakout sessions.  So whether you just want an overview of integration ideas OR you want to see ideas pertaining to your content area, this conference has it all.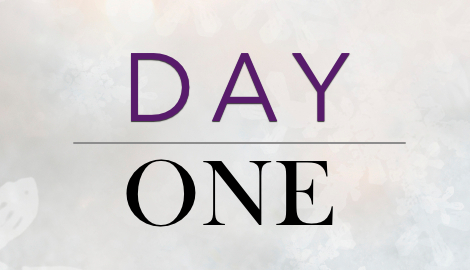 Live event from 10AM-4PM ET

All sessions offer ideas that can be used in ANY classroom or grade-level

Includes opportunities to chat instantly with other participants and presenters

View all of the sessions – no need to choose between two at the same time
Breakout Sessions (on-your-own)
On-demand access for a full YEAR starting February 6, 2016

Library of over 15 additional breakout sessions/handouts by content and grade area

Includes all of the sessions/handouts/exhibitors from the live conference day as well

Digital TinkerKit offers instant coupons and discounts exclusive to attendees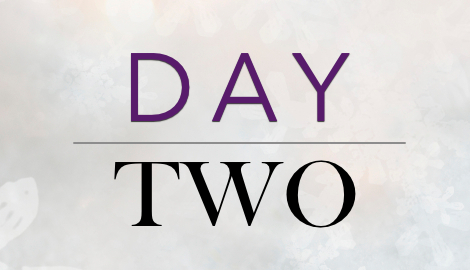 Tour the Experience
CONNECT WITH PASSIONATE & INNOVATIVE EDUCATORS
Ever feel like you're the only one who is trying an arts-integrated approach in your school or district?  You're not alone! There are thousands of other educators out there just like you and this conference helps us all to connect and learn from each other.  This online conference features:
15-30 minute arts-integration and STEAM-focused conference sessions
Physical and digital TinkerKits with exclusive discounts, coupons and resources
ALL materials (downloadables, videos, lessons, etc) available in an on-demand archive site for a full year after the event – access anytime!
Virtual Exhibitor Booths with opportunities to connect with products and services that support arts integration and STEAM.
A private online community to allow you to take what you've learned and continue to network and share with others who understand and support integration.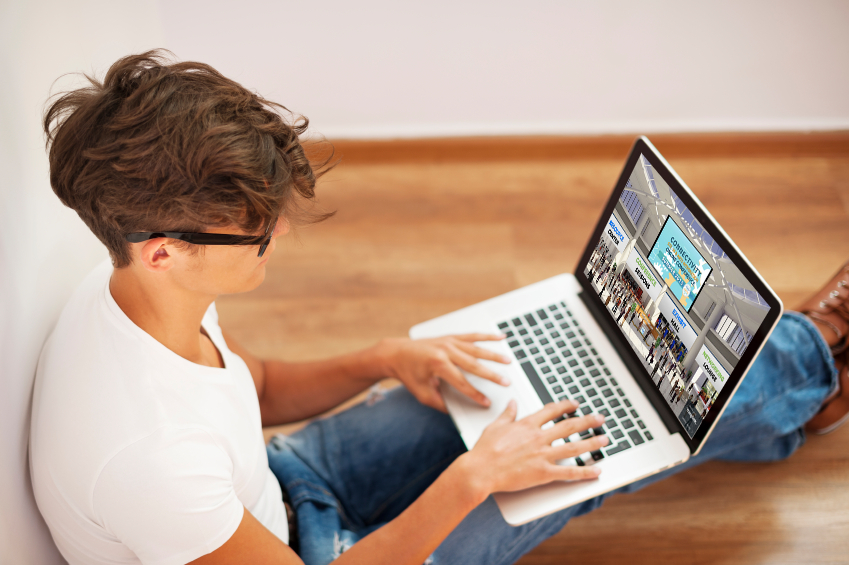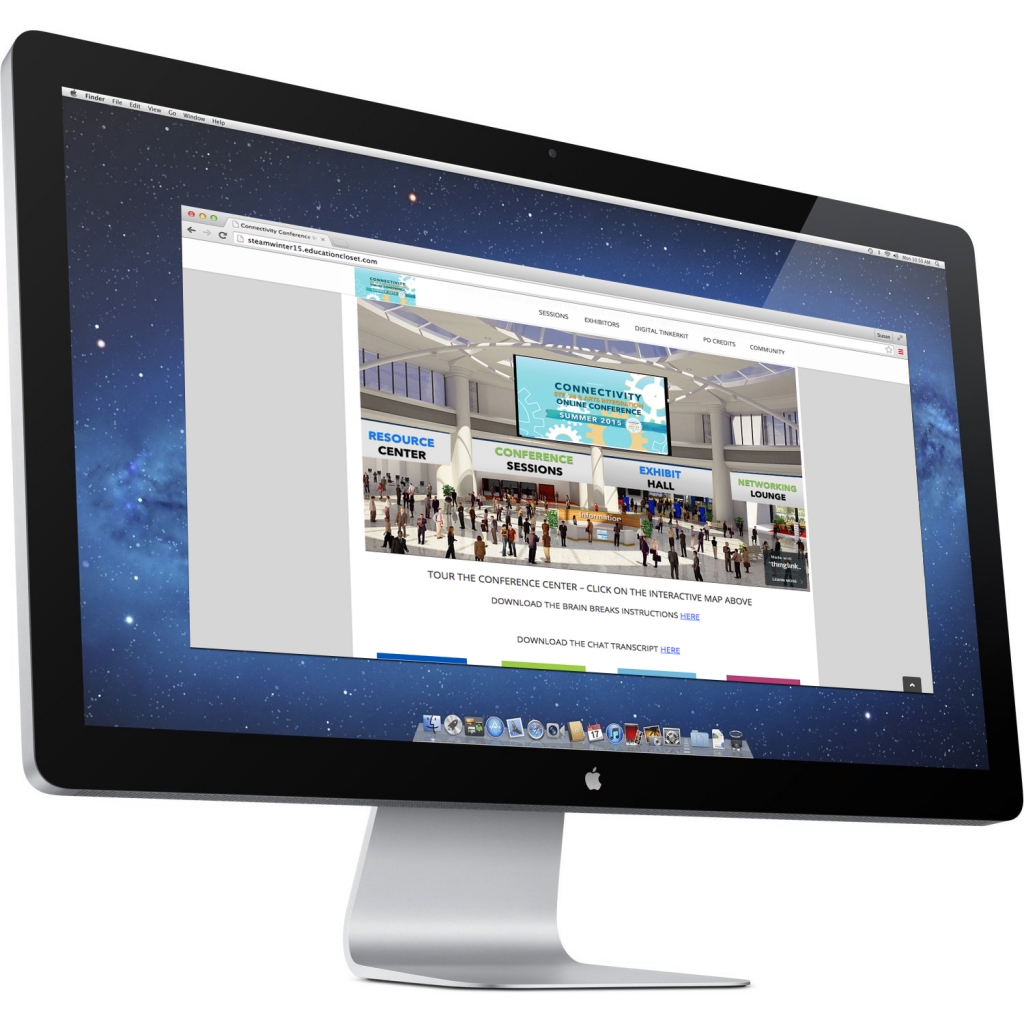 FLEXIBILITY: LIVE or ON-DEMAND
One of the many reasons our participants sign up year after year for this conference is the flexibility it offers to their schedules.  Each registrant receives access to the live conference day, as well as access to the on-demand archive site for one full year.  What does that mean for you?
Attend the conference live that day OR access it on-demand when it's convenient for you
The ability to ask questions and connect with educators throughout the school year
The opportunity to sample and work with innovative companies looking to support classrooms, schools and districts like yours.
Exclusive discounts or coupons in our digital Tinkerkits that can be accessed at any time
PRIVATE ONLINE COMMUNITY ACCESS
As part of registration, all participants receive access to a private Google+ community so that they can continue to network with each other and share ideas.  You'll also be able to connect with our partners so that they can serve as a mentor/coach when challenges arise.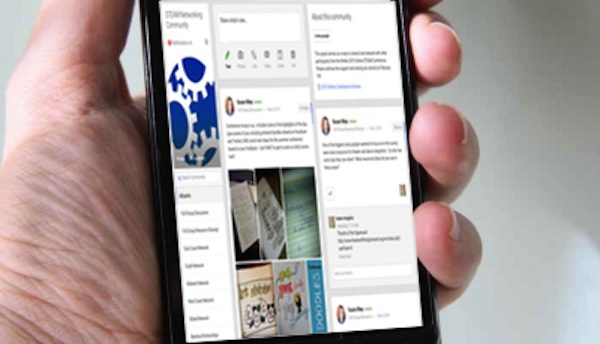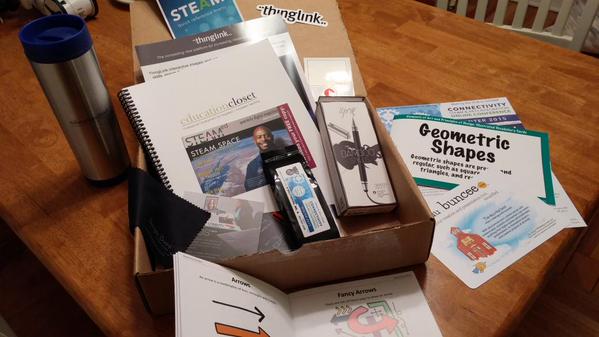 TINKERKITS™
** All mailed TinkerKits have now been claimed.  All new registrants will receive a digital version of our TinkerKits. **
Who doesn't love to get incredible products for FREE or at a discount?  Our exclusive TinkerKits bring you the best arts materials, tech products, and resources in one complete package.  Each TinkerKit contains:
free downloads
coupons
and discounts you can use to help you bring Arts Integration and STEAM to life.
All of our conference attendees will now receive a digital version, courtesy of our fantastic partners. Take a look who's partnering with us this winter:
Some Words from Previous Attendees
The Connectivity Arts Integration and STEAM Conference is how folks are going to attend conferences for education. The future is now – get on board…sign up early to get the swag from the awesome vendors!
My first experience with an online conference and it was by far the best day ever! I enjoyed it so much that I will be registering at the next conference in July! Very informative and enjoyable!
This was my second Connectivity conference, and both have given me tons of ideas to implement right away in my own classroom, and to share with my colleagues. It has been a great way to supplement my PD hours with high-quality and truly arts-focused information. Absolutely worth the time!
This conference leaves you energized with ideas to run with right away as well as many things to explore and develop, feeding your passion as a life's-long learner.
I enjoyed the conference. I picked up some new information and additional ideas for lesson integration.
Very engaging conference day for this STEAM newbie!
REGISTRATION PRICING
So…how much does this all cost?  This entire experience is just $99 with limited-time holiday pricing.
After January 4, regular pricing of $109 will go into effect.
Registration closes February 3rd, 2016
Take a look at how that compares to a "traditional" conference event: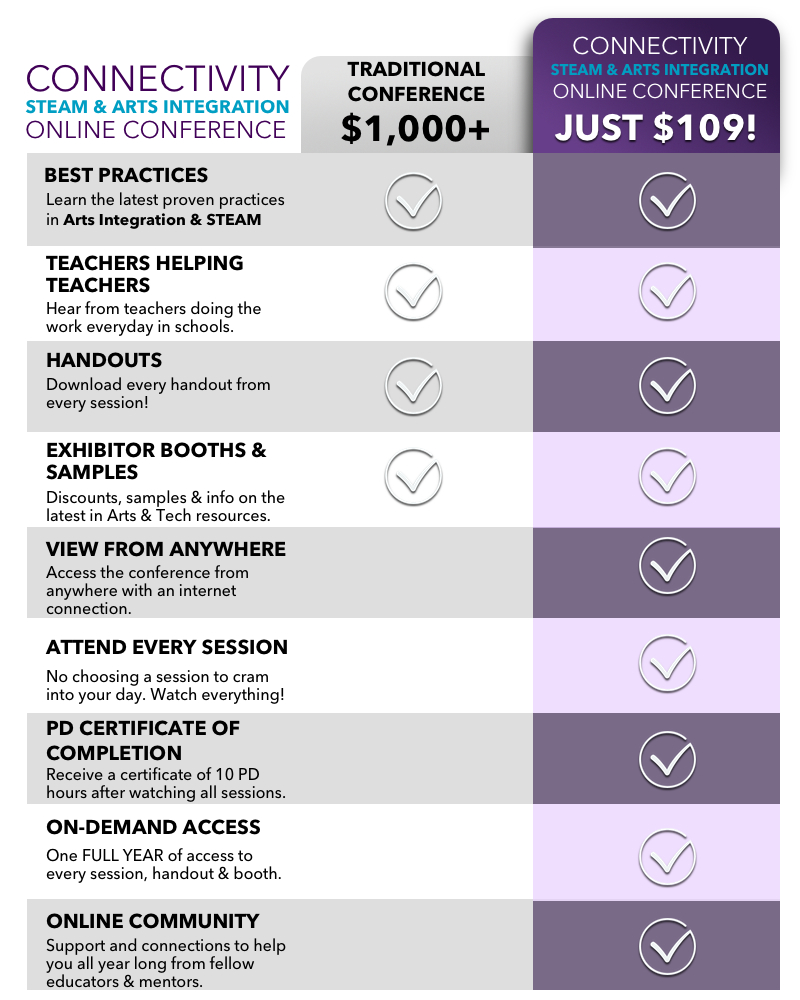 QUESTIONS? NEED HELP REGISTERING?
Email Support
Click here to email our customer support team.
Typical response time is 24-48 hours.
Phone/Text Support
You can call or text 443-821-1088 OR 443-821-1089.
Office hours are between 9AM-5PM EST Monday-Friday.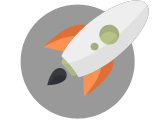 It takes just 1 degree to change water to STEAM.
STEAM up this winter and join us for this exciting event!