Arts Integration and STEAM Conferences
Sessions and Speakers List
Here's a full listing of our sessions and speakers for the 2018 Winter Conference.  Feel free to print this out as you prepare for the event.
Introduction to Digital Sketchnotes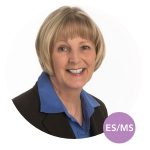 Karen Bosch, PreK-8 Technology Instructor.
Focus: ES/MS
Session Description:  Interested in using digital sketchnotes in with your students, but don't know how to get started? This session will share easy ideas and resources to begin using sketchnotes in your classroom using a tablet like an iPad. (This strategy can also be done using paper and drawing tools) . Participants will explore what a sketchnote is and why research identifies it as a powerful learning strategy to organize and document thinking, ideas, reading, and listening. They will learn about the basic components of a sketchnote and tools/apps needed/helpful to begin creating digital sketchnotes on an iPad or other tablet with their students.  They will discover resources, lessons, video tutorials, and examples from the presenter and her students which will equip them to launch sketchnoting in their classroom.
Teachers need not have any professional background in dance or movement to embrace these classroom management techniques and adapt them to their classrooms.  We will be discussing generic strategies that will be applicable to all content areas and grade levels.
Presenter Bio:
Karen Bosch began her teacher career as an elementary teacher where she utilized technology as an integrated part of the learning environment.  Currently, she is the PreK – 8 Technology Instructor at Southfield Christian School in Southfield, Michigan USA. She also spent 2 years teaching elementary art part time. She loves helping educators explore creative ways to use technology to enhance and document learning. Recently, she has been working with with her students to explore sketchnoting and 3D printing.  Karen shares her creative passion for technology in learning at conferences and with her online resources.
Karen is a 2007 Apple Distinguished Educator.
She was selected to be a 2016 Dremel Ideabuilder Ambassador working with 3D printing.
She was named as a 2015 PBS LearningMedia Digital Innovator and serves as a Book Creator Ambassador.
Music and Language – Building Connections for English Learners!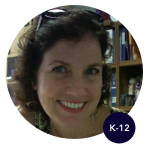 Mary Dagani, Arts Integration and STEAM Coach
Focus: All Levels
Session Description:  There's no doubt about it, music IS a language.  And believe it or not, we develop our musical skills in the same sequence as we do our own language.  Join me and see how integrating music into your ELA program can support your English Learners.  These easy and fun activities follow the natural progression for language development and will have your EL students feeling confident in no time.
Presenter Bio:  Mary is a STEAM TOSA, Project Lead the Way Launch Lead Teacher, and an Orff Schulwerk music specialist. Her eclectic background, along with her 27 years of elementary classroom teaching, gives her a unique perspective on Arts Integration.
Project Based Learning with 3D Printing in the STEAM Classroom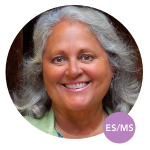 Alice Gentili, Visual Art Educator and Department Chair in Mendon-Upton Regioinal School District
Focus: ES/MS
Session Description:  3D printing has become an affordable medium for the STEAM classroom. In this workshop, we will look at using this new medium as an integral part of a project based, cooperative learning unit. The basics of 3D printing will be covered while all aspects of unit development and implementation will be shared.
Specific areas we will explore include design for 3D printing using tablet devices, file management, the operation of three types of 3D printers, filament options, purchasing tips, curriculum design incorporating Google Classroom and Google Cites, and assessment authentic to the project.
Presenter Bio:  Alice Gentili is a Visual Art Educator and Department Chair in the Mendon-Upton Regional School District, where she has taught for nineteen years. She earned a Bachelor of Fine Arts in Painting from Massachusetts College of Art, Post-Baccalaureate Certificate in Elementary Education, Master of Education in Art, Certificate in Instructional Technology, and STEM Certificate from Framingham State University. She participated in the Harvard Graduate School of Education Project Zero Classroom week-long summer program in 2015 and the Thinking and Learning in the Maker-Centered Classroom online course in 2016. She is an Apple Teacher, a Google Certified Educator and Lifelong Maker, using iPads in the art classroom to design for 3D printing, and for digital art, media art, and Google Classroom. In 2013, she authored and completed the Every Day Drawing Challenge to create 365 paintings on the iPad. She is currently focused on developing project-based middle level STEAM curriculum for the Maker Centered Classroom. She was named the 2017 NAEA Eastern Region Art Educator of the Year, the 2017 NAEA/Art Education and Technology Outstanding Educator, the 2015 Massachusetts Art Educator of the Year, and the 2012 Massachusetts Middle School Art educator of the Year.
Blog: www.monalisaliveshere.me
ART=OPPORTUNITY- Using Research as Effective Advocacy for Arts Integration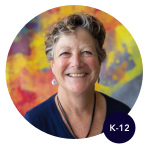 Merryl Goldberg, Professor of Music at California State University San Marcos
Focus: All Levels
Session Description: ART=OPPORTUNITY is a San Diego initiated campaign highlighting arts literacy as vital to student success.  As a part of the campaign, we have created research-based playing cards that all are directly linked to updated and vetted research around these three themes: Excellence in Education, Workplace Ready, and Live life to the fullest.  This session will highlight the campaign, the cards, the research, and how you can use this as an advocacy tool within your context.  Our goal is to change public opinion from arts as fluff to arts as essential.  The research-based playing cards highlight the significant role arts play in students' ability to excel in education, attain better jobs, and become empathetic citizens.  Participants will be able to download the cards, or order hard copies.
Presenter Bio: Merryl Goldberg is a Professor of Music at California State University San Marcos and Director of the ART=OPPORTUNITY campaign of Center ARTES, a university center dedicated to restoring arts to education.  Her publications include Arts Integration: Teaching Subject Matter Through the Arts in Multicultural Settings 5th edition (2017) as well as other books, articles, chapters, editorials, and blogs.  She has received numerous research and programmatic grants including Federal Department of Education Arts in Education Program, Fulbright-Hays Foundation, National Endowment for the Arts, California Arts Council, Stuart and Panta Rhea grants.  Merryl's undergraduate degree is from New England Conservatory of Music, and her doctorate is from the Harvard Graduate School of Education.  Prior to entering academia, she recorded numerous CDs and was on the road for 13 years playing the saxophone with the Klezmer Conservatory Band.  Merryl's hometown is Boston. Go Red Sox!
Merryl directs the ART=OPPORTUNITY campaign, a research based initiative providing leadership training, literacy residencies, workshops, and anchor events for educators, parents, youth and teens, and arts providers.  A professional musician herself, Goldberg knows first hand the powerful role arts play in students' ability to excel in education, attain better jobs, and become empathetic citizens.
Make Learning Pop with Puppets: PBL through Puppetry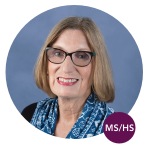 Karen Konnerth, Pupeteer and Arts Integration Specialist
Focus: MS/HS
Session Description: Professional puppeteer and arts integration specialist Karen Konnerth shares classroom developed strategies for student engagement across the curriculum through simple puppet techniques brought to life for sharing and assessment of learning.
Presenter Bio: Karen Konnerth is a world traveling puppeteer as well as arts integration specialist, with countless hours logged  developing, implementing, and refining projects in a wide variety of schools and educational settings. Educator workshops include presentations at the John F. Kennedy Center for the Performing Arts and for the U.S. Embassy English Language Specialist Program in Central America, Asia, and the Middle East. Karen was awarded the 2011 Puppeteers of America Marjorie Batchelder McPharlin Award for contributions in the Field of Education. She also initiated and directed the puppetry component of the Teen Docent Program at the Ogden Museum of Southern Art, awarded a 2015 National Arts and Humanities Youth Program Award.
Following Directions with Kandinsky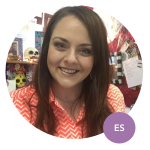 Amanda Koonlaba, K-5 Visual Art Educator
Focus: ES
Session Description: This session will teach teachers of elementary students how to use Wassily Kandinsky to inspire students to create their own work while using speaking and listening skills. I have taught this lesson to over 600 students and each work of art that was created was a success. This project helps students build confidence in their artistic skills. It also gives teachers an opportunity to informally assess students' speaking/listening skills and art skills.
Presenter Bio: Amanda Koonlaba, Ed. S. is an educator and educational consultant with over 12 years of experience teaching both visual art and regular education. Her career has been driven by the power of the arts to reach all learners. She is a published author and frequent speaker/presenter at education conferences. Amanda was named the Elementary Art Teacher of the Year for the state of Mississippi in 2016 and received the Arts Integration Service Award from the Mississippi Whole Schools Initiative (Mississippi Arts Commission) in 2015. She holds an Elementary and Middle Childhood Art certification from the National Board for Professional Teaching Standards. Amanda is on a mission to ensure every student in America has access to a high-quality arts-based education. She blogs at Party in the Art Room (http://partyinartroom.com).
Deeper Learning in STEAM and Arts Integration Programs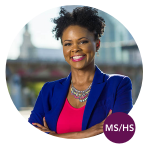 Alicia Morgan, STEM and STEAM Advocate and Speaker
Focus: MS/HS
Session Description:  Have you ever wondered how surface versus deeper learning impacts whether students retain the information long term? Are you looking for insights and practical applications in STEAM and Arts Integration? Are you wondering how to recognize and include non-STEM subjects in the classroom? Would you like to further understand how what is being taught in the classroom can prepare students for a global workforce with problem solving, critical thinking and creativity skills at the forefront? In this session join a STEM/STEAM advocate and engineer who utilizes professional experiences through her work in K-12 learning centers and afterschool programs to share best practices for creating deeper learning experiences. A case study provided for an after school program STEAM project will show how students learned to work together and strategically plan projects. You will be provided with key takeaways for embracing the 4C's "super skills" for the 21st century in communication, collaboration, critical thinking, and creativity to ensure students embrace failure with a growth mindset in STEAM Education.
Presenter Bio: Alicia M. Morgan is a graduate of Tuskegee University with a Bachelor of Science Degree in Aerospace Science Engineering and New Mexico State University with a Master's Degree in Industrial Engineering. Her professional engineering experience includes working at Lockheed Martin, The Boeing Company, and Raytheon. She is a Global Arts Education Fellow for J Rêve International, Engineer, and TEDx Speaker. She serves on the NAF Advisory board of Engineering and Biomedical Sciences at Bryan Adams High School supports STEM/STEAM after school programs and college/workforce readiness initiatives at Dallas County Community College District. As a Program Leader for the Dallas nonprofit after school program Heart House, she helped implement deeper learning activities in STEM and STEAM education. She has been featured in Dallas Morning News, The Arizona STEM Collaborative Conference, STEM on The Hill initiatives and The Society of Women Engineers Magazine. Her signature topic "Leading with your Strengths and Values" involves preparing K-16 students and professionals for a global workplace by adding value and building stronger social capital in education. Overall, she enjoys collaborating with educators, artists, scientists, programmers and creatives who believe in the power of the arts to engage and enlighten.
Circuits as Crayons: Paper Meets Electronics as a Medium for Creative Expression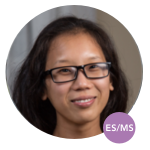 Jie Qi, Inventor and Innovator
Focus: ES/MS
Session Description: With so many teaching responsibilities and requirements set by District and State standards, how can you ensure that your students are immersed in the Arts while working on a long term project?  Fortunately, STEAM integration can be a smoother process than you might think.  It begins with an open mind on how to 'tackle' the problem from the teacher's perspective, and then this liberating mindset will transfer over to your students and their work.  This session will show you how I achieved the goal of integrating all aspects of STEAM from a 6-week project into every student deliverable.  You will be inspired by the results that you can achieve from your students, and also by the possibilities that are awaiting both you and your students, just around the corner!
Loving Math and Needing the Arts – sponsored by ASCD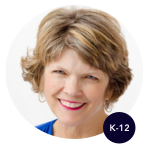 Cathy Seeley
Focus: K-12
Session Description:  A math educator calls for integrating the arts into STEM and advocates building STEAM into every student's school experience.
Presenter Bio:  Cathy Seeley has been a mathematics teacher, K-12 district coordinator and K-12 State Director of Mathematics for Texas, with a lifelong commitment to helping every student become a mathematical thinker and problem solver. From 1999 to 2001 she taught mathematics (in French) as a Peace Corps volunteer in Burkina Faso. Cathy served as President of the National Council of Teachers of Mathematics (NCTM) from 2004-2006, and was invited to present the NCTM Iris Carl equity address in 2011 and the NCSM Kay Gilliland equity lecture in 2016, as well as receiving an Exemplary Educator award in 2017 from the Benjamin Banneker Association for her work in equity. She is the author of several books, including two 2016 titles published jointly by ASCD, NCTM, and NCSM: Making Sense of Math (for teachers) and Building a Math-Positive Culture (for leaders). Her other recent books are Faster Isn't Smarter—Messages About Math, Teaching, and Learning in the 21st Century (2009/2015) and Smarter Than We Think—More Messages About Math, Teaching, and Learning in the 21st Century (2014). Dr. Seeley worked for 20 years as a Senior Fellow at the Charles A. Dana Center at The University of Texas, and continues to stay busy as a speaker, writer, and consultant on improving mathematics teaching and learning for every student.
More 3D Printing in the Secondary Design Classroom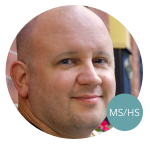 Chris Sweeney, High School Art Teacher outside Philadelphia, PA
Focus: MS/HS
Session Description:  In this session, you will learn more about various cutting edge 3D printing techniques, materials, and projects that are being used in award winning teacher Christopher Sweeney's design classroom.Such highlights will include TurtleArt, Morphi, exotic filaments, and other materials/projects straight from his own studio practice and classroom.
Presenter Bio: Mr. Christopher Sweeney is a 1996 graduate of University of the Art's Philadelphia College of Art and Design with a B.F.A. in Fine Arts/ Painting and Drawing, and recently received his M.A., also from the University of the Arts, in 2012. While enrolled at the University of the Arts in undergraduate studies, Mr. Sweeney majored in painting/ drawing and held a minor in art education. Mr. Sweeney was also the recipient of several awards while attending University of the Arts including the Ernest W. Greenfield Annual Award in Painting, the Peter J. McCahill Memorial Award in Art Education, and finalist for the Rohm and Haas Fine Arts Award, all of which were awarded in 1996. He was also awarded the prestigious position of giving the Student Address at the 1996 commencement. Recently ,he was awarded by Pennsylvania Art Education Association the Outstanding Secondary Art Educator for 2016. He is also an Ambassador for MakeyMakey, Chibitronics, Morphi, and is a fellow at Ultimaker 3D Printer's Pioneer Education program.
STEAM-ing Up Your Classroom

Amy Traggianese, Visual Art Educator
Focus: ES/MS
Session Description: Are you looking for easy and fun ways to steAm up your classroom? Learn how students can create robots that move and make their own art, look closely at bones, shells and scientific specimens, and light up student creations with LEDs, duct tape and batteries. All of these steAmy ideas promote higher level thinking and problem solving.
We will discuss connections to the Next Generation Science Standards, National Core Arts Standards and the Common Core State Standards. These classroom ideas are appropriate across grade levels, ages and subjects.
Presenter Bio: Amy Traggianese is an elementary visual arts educator and has been an art essentialist at a Connecticut Higher Order Thinking (HOT) School since 2001. A former kindergarten and first grade teacher, she has 30 years of arts integration experience. Amy specializes in integrating language arts, math, science and technology into the art curriculum. She presents at local and national conferences and at HOT School Summer Institutes. Amy is also an active educator voice on Twitter, helps to facilitate #CTedu on Tuesday nights, and loves connecting with other educators through social media.
Listen, Move, Think! Introducing a novel and low stress way to add meaningful creative motor movement to your daily program.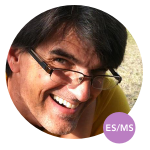 Dr. Mark Turner, Music Educator
Session Description: In this session you will be introduced to an approach to creative movement for classroom professionals. Grounded in music and movement research, this best practices approach will have your students thinking critically and creatively about science, math, or any other subject. If you like to use "brain break" videos, this is worth checking out. Think of an approach to those popular brain break videos that helps your students focus on something specific, that you can use to introduce a new idea or concept. Think about a brain break approach that not only gets your students' bodies moving but also gets their minds moving in the same direction. Think of the perfect blend of movement and mindfulness. You're thinking about Listen, Move, Think!
Consider this: It's not the concept that's important, it's the context; and from a context of art, any art, children can learn most anything.
Session Bio: Dr. Mark currently makes music with children in the schools of Seward, Alaska. He has been at the forefront of innovation in music education for the past twenty years, having served children in inner-city Houston, TX, and training teachers at Stephen F. Austin State University. His research and creativity revolve around best practices in education, music education and arts integration based upon models from Reggio Emilia, Harvard University's Project Zero and Edwin Gordon's Music Learning Theory. Dr. Mark received degrees from the University of North Texas and the University of Houston in music education.
Bookending Lessons with the Arts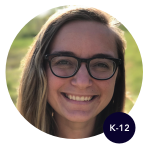 Laura Wixon, Arts Integration Specialist
Focus: K-12
Session Description:  In this session we will focus on entrance activities, warm-ups, and exit tickets involving visual arts, dance, music, and theater.  We will discuss artful thinking activities, Parts, Purpose, Complexities, and explore ways to utilize visual journaling as a part of the classroom rhythm.  Leave with techniques and tools in hand to help organize your classroom structure.
Presenter Bio: Laura Wixon graduated from St. Mary's College of Maryland in 2012 with Bachelors in Art Studio and Art History and English Language. In 2013 she stayed at SMCM and completed the Masters in Teaching Program with endorsements in elementary education, special education, art education k-12, and secondary English education (6-12). She taught as a Language Arts teacher for two years at Bates Middle School before moving into their Arts Integration Specialist position, which she has held the past two years.
Kinesthetic Art Connections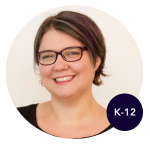 Cindy Ingram, Founder of Art Class Curator
Focus: K-12
Session Description: This session explores how to interpret art using the five senses and how to use your body to make deeper connections with works of art.
Presenter Bio: As a former art teacher and museum educator, Cindy Ingram is passionate about the power of art in people's lives and writes about how to creatively teach art appreciation and enjoy art history at Art Class Curator (artcuratorforkids.com). Cindy has an M.A. in Art Education from The University of North Texas, a Graduate Certificate in Art Museum Education, and a B.A. in Art History from The University of Texas. She lives in Dallas with her husband and two daughters and works full-time writing curriculum and partnering with art teachers at Art Class Curator.
How Arts Integration Cultivates Global Citizenry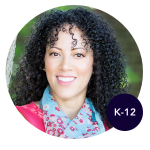 Jacqueline Cofield, Arts Education Program Producer
Focus: K-12
Session Description: We are living in a world that is increasingly interdependent.  Preparing students to live and work in an integrated world is essential to 21st-century classrooms.  Arts Integration approaches enable multi-subject, multi-grade educators to explore interdisciplinary themes and cultivate valuable student skills and insights that encourage global citizenry.
Presenter Bio: As an educator, academician, creative thought leader and producer, Jacqueline Cofield creates meaningful experiences for artists, educators, students, and arts patrons who seek intercultural experiences advancing their global awareness and arts engagements. In order to produce these programs, she collaborates globally with cultural and educational institutions, leaders in creative arts and education, and private enterprises.
She completed her M.Sc. in Education from The City College, City University of New York; M.A. in Marketing Communication Management from The University of Southern California and B.F.A. in Film from New York University. She graduated magna cum laude honors in both M.A. and B.F.A.
To pursue her dream of bringing people together through education and arts, she founded J Rêve International LLC, and produces arts education programs globally.
Listen to Learn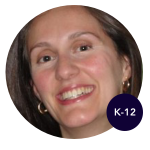 Elizabeth Peterson, Arts Integration Specialist
Focus: K-12
Session Description: Join Arts Integration specialist, Elizabeth Peterson as she shares how to bring musical listening experiences into your classroom.  Listening to music is something nearly everyone can do and an experience nearly everyone can share.  From these experiences, you can shape great opportunities to learn both musical standards and other important learning standards: true arts integration!  Build community, strengthen social-emotional learning and even improve students' writing through quality listening experiences.  Come learn how!
Presenter Bio: Elizabeth Peterson has devoted her life to education and to reaching out to other teachers who want to remain inspired.  A former music teacher and current elementary general ed teacher, Elizabeth loves to bring musical and creative experiences into her classroom.  As an arts integration specialist, she is the host of www.theinspiredclassroom.com providing inspiration to other educators who know the value of arts in learning through informative articles, workshops and professional development opportunities.
STEAMing Along: 3 Years Later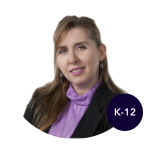 Jennifer Garcia, Learning Resource Coordinator
Focus: K-12
Session Description: This session will offer an overview of the STEAM journey our school has been on over the past 3 years and reference the accompanying shifts in school culture. In doing so I will share the numerous ways in which our students and teachers engage in STEAM activities in and around the Learning Resource Centre, through clubs and lessons, special events, and other school activities. Attendees will be provided with glimpses of relevant students and staff work, through short video clips and images.
We will look at a collection of activities, tools, and resources (many of which are free) that we use throughout the year with a focus on curriculum support, school theme weeks, lesson and department support, student special interests, clubs and more.
I will show how we have been able to create flexible, cost-effective, STEAM spaces stocked with equipment, resources, and materials that engage and support students and teachers at any time in the school day.
We will look at ideas and examples of work spaces, storage, STEAM as part of school events and themes, working with classes and clubs, and student time.
I will also briefly demonstrate how STEAM can become a school-wide initiative, through the curriculum and individual student initiatives, coming together as a whole school K-12 STEAM Festival.
Presenter Bio: I have been a primary and secondary school teacher since 1994. My current positions are Learning Resources Coordinator, KS3 ICT, and IB ITGS teacher, at the Academia Britanica Cuscatleca in El Salvador. I run the Learning Resource Centre, teach as well as develop and run staff training initiatives. I offer digital media support for staff and students and develop cross-curricular projects with departments, have lead and participated in various online, collaborative initiatives and present at online conferences and ISTE most years. I was honoured to be the recipient of the 2010 2nd place, and 2015 1st place SigOL Awards. I am a Google Certified Innovator, Google Educator, and Google Education Trainer.
From Peacocks through Symmetry to Structural Coloration via a Creative Problem-Solving Challenge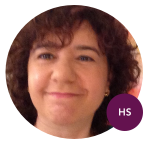 Michelle Korenfeld, Creativity Educator and Author
Focus: 9-12
Session Description: Inspire students with fascinating facts arising from delightful peacock paintings and literature. Why are the eyes of the tail feathers symmetric? What is the connection to the handicap principle? Ignite the students about the peacock's iridescence due to structural coloration, to lead them on a creative problem-solving challenge producing original education products.
Find out more about this STEAM lesson plan out of Raising Creative Thinkers Series: Problem Solvers, Conflict Managers and Communicators by Michelle Korenfeld. Use it to practice the 5 E's: Explore, Experience, Examine, Elevate and Express. Those are core practices for creative learning environments, and fostering 21st century skills such as: imagination, communication, and innovation.
You're most welcome to download this original workshops' handout offering the literature, paintings, coloring page, and writing and drawing prompt. Tip: Choose High Quality in your printer properties menu for the paintings to be printed best.
All the scientific background knowledge you need is shared in this workshop to get you ready for helping students master linguistic literacy and scientific literacy reciprocally. Meaningful learning has never been more fun.
Presenter Bio: Michelle is a lifelong creativity educator, facilitator, author, poet, and painter with a passion for nurturing creativity and curiosity in children's hearts and minds. She has more than twenty years' experience using the beauty of her art and literature to introduce nature and science to young people, practicing creative strategies. Thus, her books are great STEAM education tools.
In Michelle's books science, art, nature, and environment spring from the pages. Readers travel interactively creating one-of-a-kind books, being coauthors and co-illustrators. Packed with ideas the books serve to enrich any class or home, nurturing creative environments.
These creative learning materials are based on her teaching at The Dr. Erica Landau Institute for the Advancement of Youth to Excellence and Creativity in Tel-Aviv and on conversations with Dr. Moshe Rishpon, who established the Clore Garden of science and The Science Oriented Youth Department in The Weizmann Institute. This department is a pioneer program in science education and a leader of that field worldwide.
Learn more at: www.RaisingCreativeThinkers.com
Exit Tickets: A Creative Way to Reinforce Literacy in a Makerspace World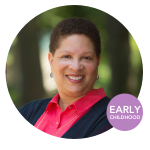 Julianne Ross-Kleinmann, Technology Integration Specialist
Focus: PreK-3
Session Description: What is this 'making' all about? In 2006 Jeanette Wing introduced the term 'computational thinking.' After Nirvan Mullick's 2012 documentary Caine's Arcade, computational thinking, STEM, and Makerspace initiatives conceptually merged to become the leading edge of educational innovation. The current trend is to integrate them across the curriculum. The challenge is giving students time to be creative in a Makerspace while continuing to reinforce literacy skills.  In this presentation participants will learn 3+ literacy strategies they can easily incorporate into a Makerspace activity. Though these lessons were used in grades 1-3, the concepts are applicable Pre-K through 12+. Participants will have access to all materials in a shared Google folder including the presentation, additional lesson suggestions, and means for further communication. Download Google Earth, Bill Atkinson's Photocard app, and the Clips app to use in this session. All are free downloads.
Presenter Bio: Julianne is the Technology Integration Specialist in the Educational Resources Department of Dutchess County (NY) BOCES Her passion is instructional technology in the service of teaching and learning. She holds a B.S. in Elementary Education, an M.S in Early Childhood Education, an M.S. in Educational Administration, and is ABD in Computing for Education Professionals. Julianne has presented at various schools and conferences. Topics include technology applications, integration & troubleshooting, Writers and Readers Workshop, Rubrics and Assessment, STEM, and Room Design. But her favorite presentations have involved co-presenting with her students on the topic of computational thinking using Scratch. Julianne is an Apple Teacher, Certified BrainPOP Educator, Google Level I Certified Educator,  ISTE Mobile Learning Network 2017 Excellence Award Winner, and  past Chair of the ISTE STEM PLN. Juli is humbled by being profiled as "a connector" in the October 2016  issue of ISTE's entrsekt magazine.
The Art of Tinkerking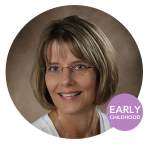 Tiffany Wall, Kindergarten Teacher
Focus: Early Childhood
Session Description: In this session, participants will learn about using Loose Parts and Tinker Trays as another way for students to express their response to learning  in the Arts Integrated early childhood classroom. Most early childhood educators are familiar with the theory of Loose Parts as an open-ended way for children to express themselves creatively. When paired with specific academic standards and extended beyond its typical transient art status into an actual art project, this approach can become another tool in an educator's Arts Integration tool box. Participants will learn what tinker trays are, how to set them up in a classroom, and see examples of them being used in various arts integrated lessons in the classroom
Presenter Bio: I have been teaching for 24 years in the primary grades. I am currently teaching kindergarten at Newton Local Schools in Ohio.  I work with students in grades 1-3 in an afterschool tinkering program. This past year, I have presented at the Ohio Association for the Education of Young Children conference as well as at the National Association for the Education of Young Children conference on using tinker trays and makerspaces in the classroom. I also work with area educators on implementing STEM and STEAM activities in the classroom.